This sweet baby girl made her appearance in early October.  I was lucky enough to meet her just a few days later when she was only 10 days old. She was a perfect angel during our newborn lifestyle session – alert and awake for pictures with mom and dad and sound asleep when it was time for portraits.  I still can't get over the amazing eye contact she had with both me and her parents at such a young age.  Look how intrigued she is with her mama in this first shot and then me in the last one.  I am pretty silly interesting but that intensity might win her a top spot in my best baby hall of fame.  Thank you Greeter family for inviting me into your home during such a special homecoming.  For me there's nothing like capturing a new baby at home.  It's so intimate, so personal, so you.  I'm thrilled to show off baby Hollis and her smitten, loving, adoring, amazing parents.  She's going to keep them and I am too!  I can't wait to see you all again for her one-year-old session.
It's never too early to start planning your own newborn session.  Space is limited each month to accommodate the unplanned nature of delivery. The best time to photograph newborns is within the first two weeks of life.  They are still so new, just alert enough for great eye contact and just sleepy enough to be happy posing on anyone or anything.  Hollis was 10 days old at her newborn session and as you can see, she's my new poster baby for both sleepy and wide-eyed. Contact me to start planning your family photography session.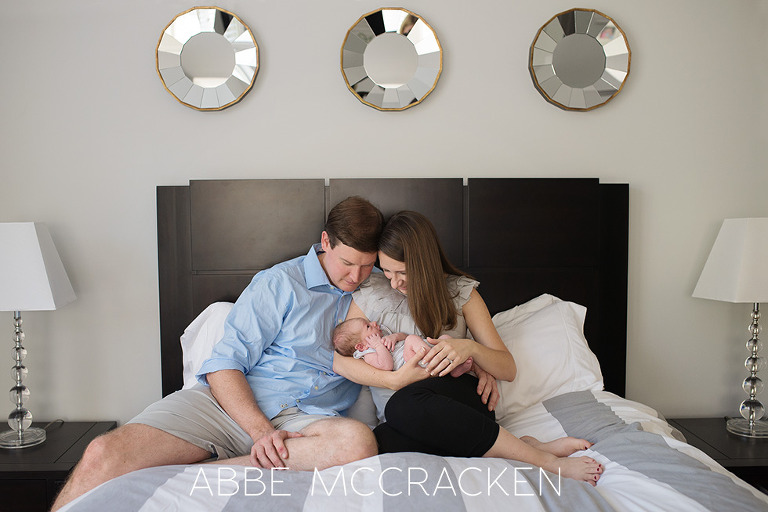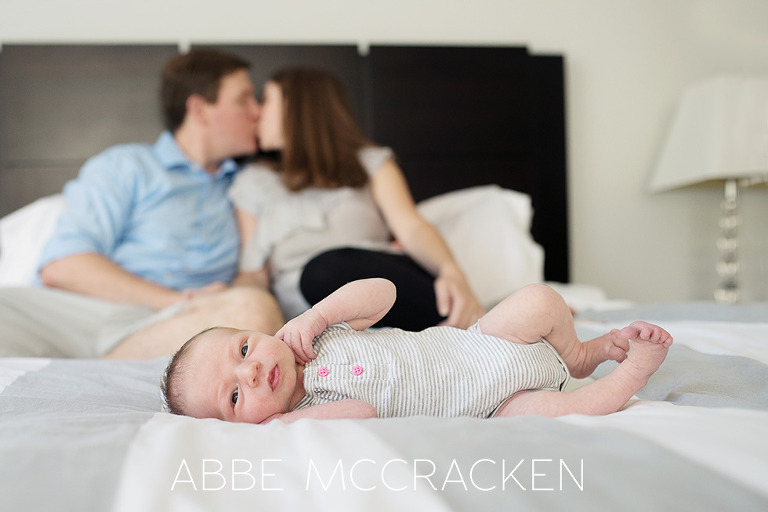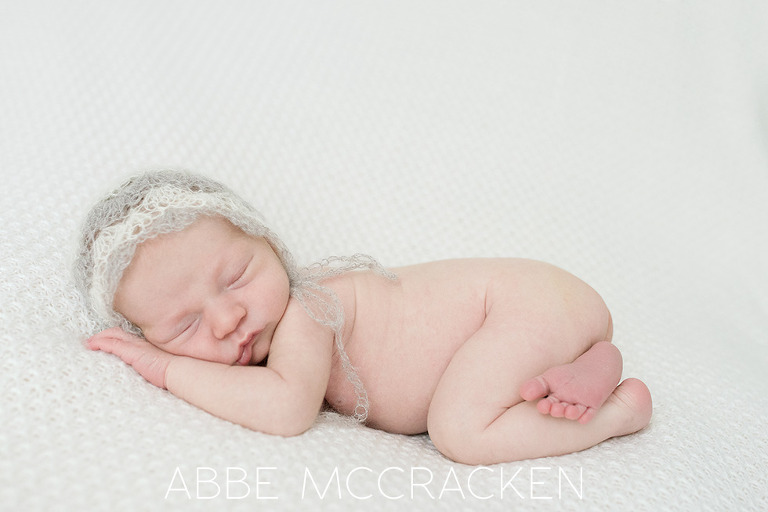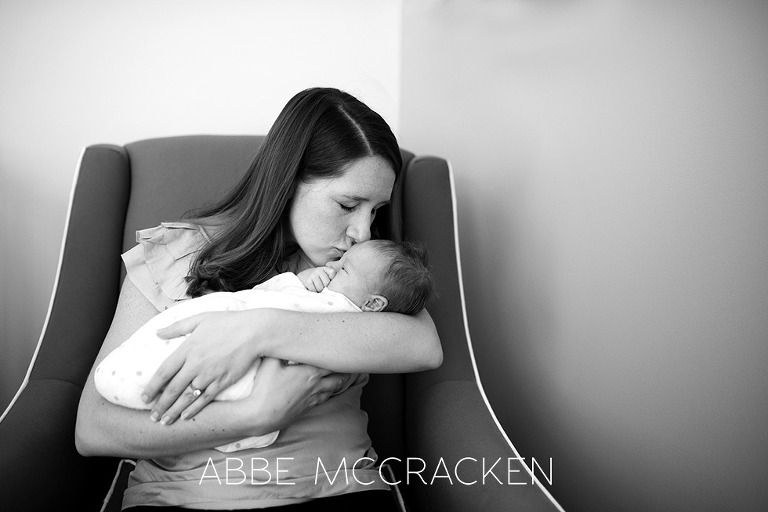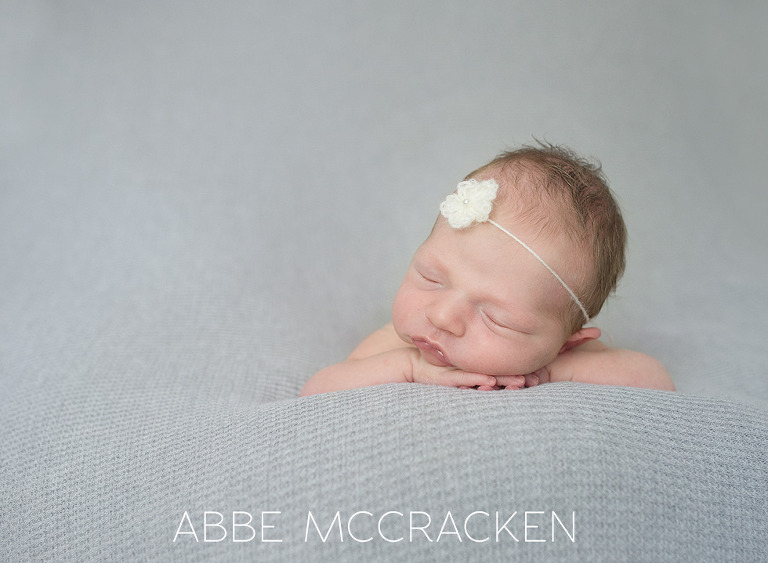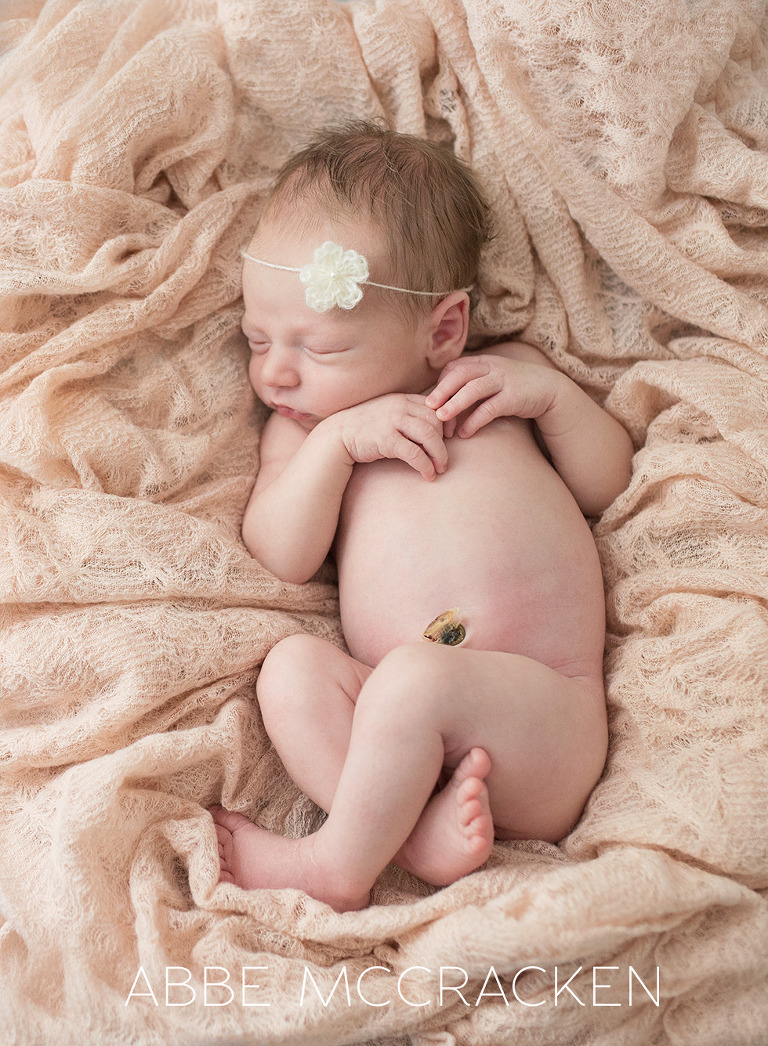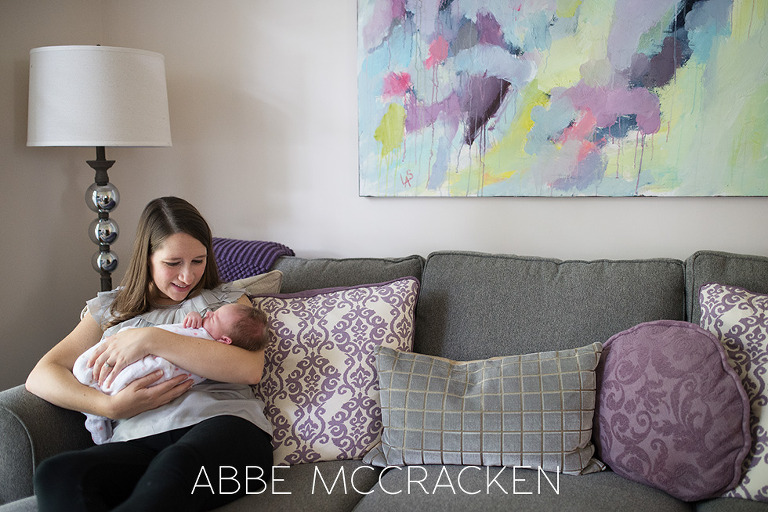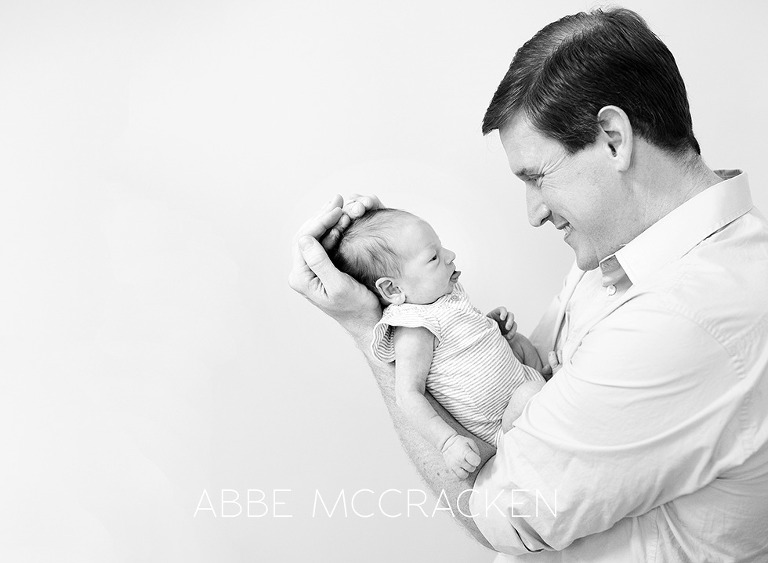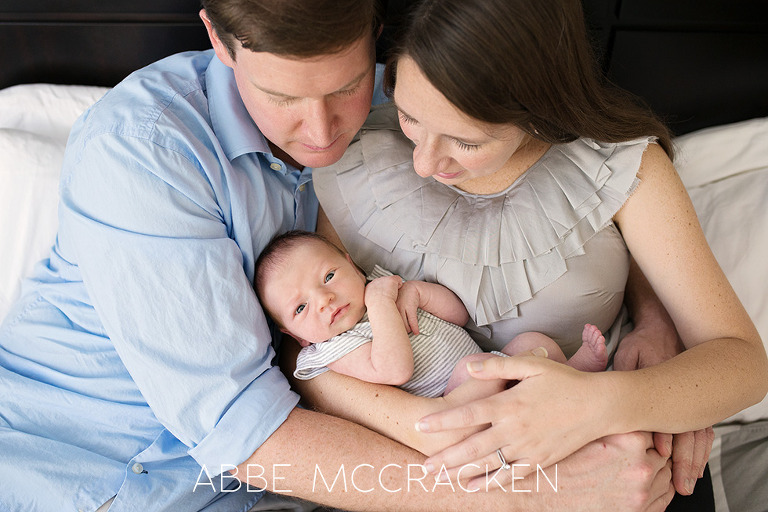 Abbe McCracken is a natural light, on-location portrait and lifestyle photographer serving Charlotte, NC and the surrounding areas of Matthews, Ballantyne, Weddington and beyond.  She specializes in family, child and event photography.