Spoiler Alert: Charlotte's winter storm last week was a total bust. I mean this was supposed to THE BIG ONE. Charlotteans all over town were so hopeful. But in typical Southern fashion, we all got overly excited, bought out all the grocery stores (I seriously saw pictures of shelves with no bread) and then, the snow didn't accumulate. At all. However, as I wrote when posting this icy picture on Instagram, "Elsa would have been proud." The ice covering most of Charlotte was absolutely BEAUTIFUL. This image was taken on my street with my iPhone 6.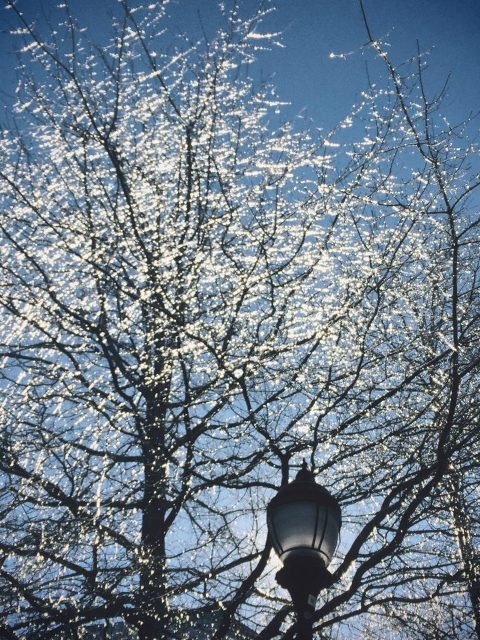 Below are a few more icy scenes from in and around my house in Matthews last weekend. I used several different cameras and lenses to capture these images including my Nikon d610, Nikon1 AW1 and Lensbaby Composer Pro.
This is an intentionally out-of-focus image using my Lensbaby Composer Pro with Double Glass. Isn't the ice bokeh, gorgeous?!?! I'm pretty sure Lensbaby retired this lens but they have plenty of other great options if you are looking for a creative lens with a spot, slice or twist of focus.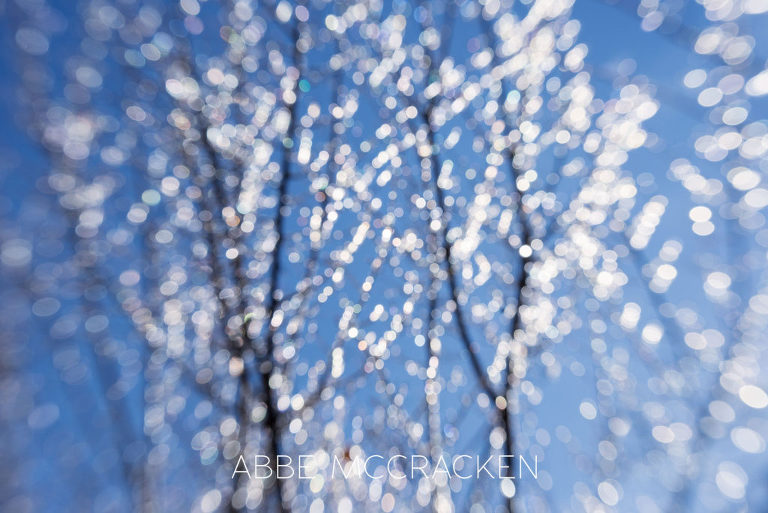 Here is a pull-back of the area I used to shoot the image above. You can see how the light is hitting the ice and making it sparkle like crazy.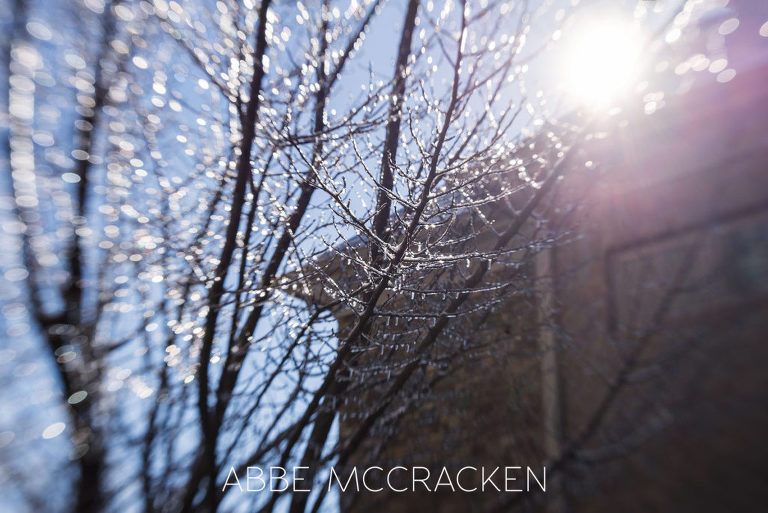 A familiar scene in many homes with excited children …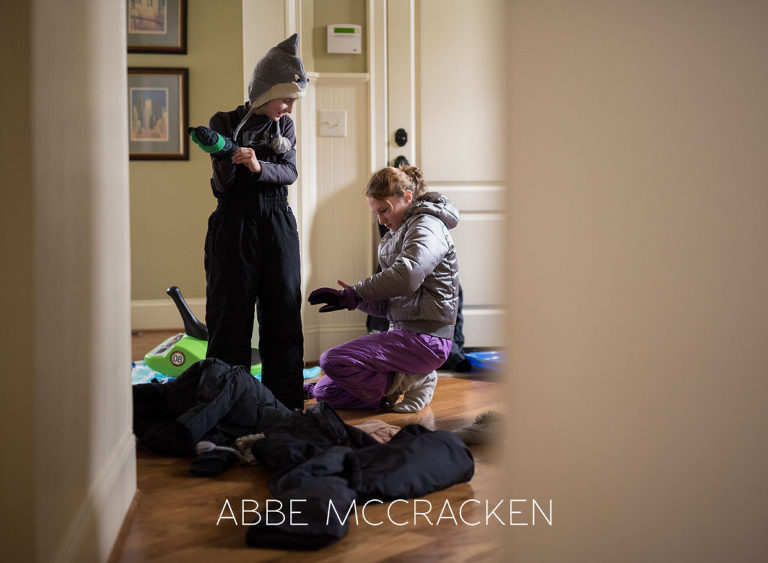 My hubby Ryan and I took a photo walk. He was admiring the ice when I saw the rim light outlining him and yelled freeze. I think he was already frozen though. You can see from his breath how cold it was!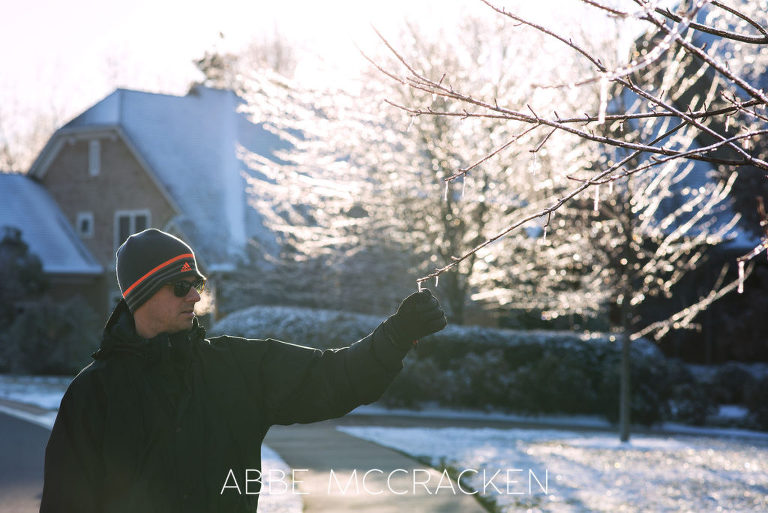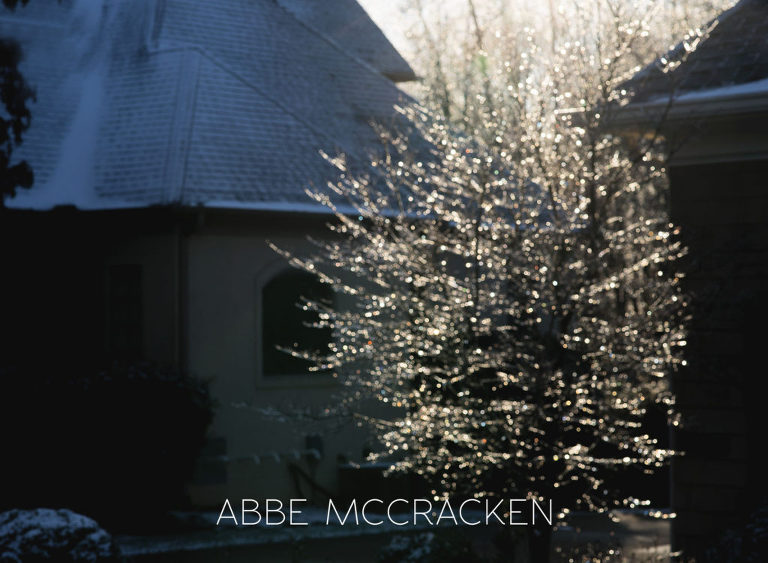 The final three images below were taken with my mirrorless Nikon1 AW1. I love having a small, all-weather camera that I don't have to handle with kid gloves. Wet, icy, snow gloves were just fine.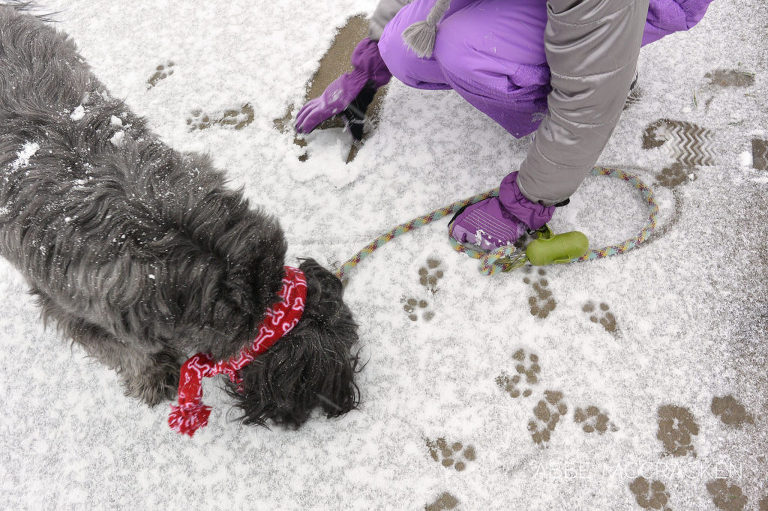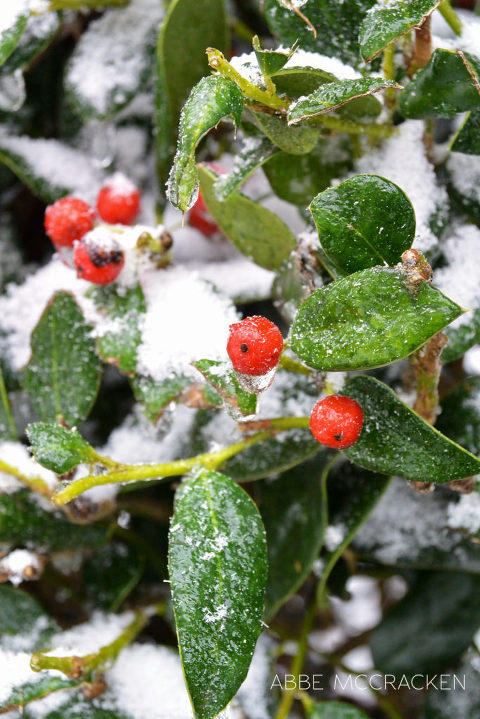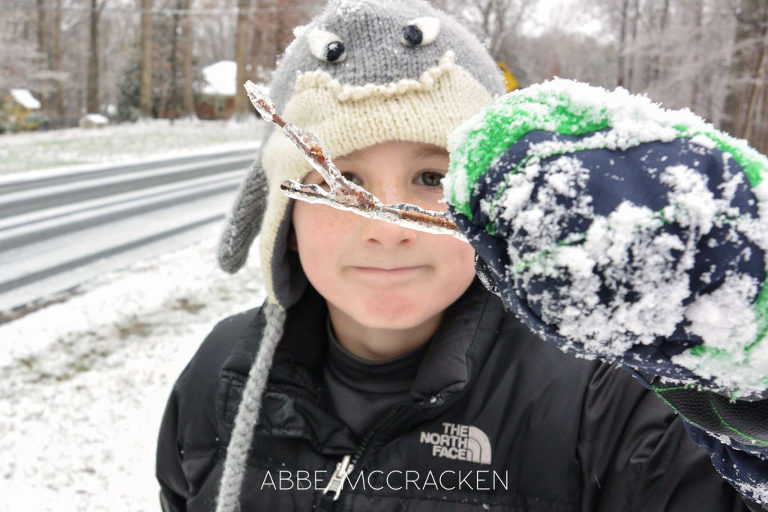 We ended up getting a little bit of snow on top of the ice, but not enough to enjoy. I spent more time outside than my kids. They were kind of grumpy until school was cancelled for not just one, but two whole days. That's one way to turn those frowns upside down. Don't laugh. We seriously don't deal well with wintery mixes in the South.
---
Abbe McCracken is a multiple award-winning photographer serving Charlotte, NC and the surrounding areas of Matthews, Ballantyne, Weddington and beyond. She specializes in joyful family and children's photography. Abbe is a member of the National Association of Professional Child Photographers and is the two-time winner of Charlotte Smarty Pants' Best Family Photographer. Other recent local awards include Hulafrog South Charlotte's Most Loved Family Photographer and Charlotte Parent Readers' Favorite Family Photographer.
---