We are still staying home in North Carolina due to COVID-19 and friends have been asking to see more of my interior design photography. I know what they really want is some home decor inspiration. I get it. How can you be home 24-7 and not see the potential projects, redecorating needs and design challenges?
So ask and you shall receive! Here's another gorgeous remodel by The Warrick Company. This home is in the popular Eastover neighborhood just southeast of Uptown Charlotte. Eastover is an old Charlotte neighborhood and was the first suburb with driveways for "motorcars." Today, Eastover includes parks, public tennis courts and quaint, local shops and restaurants all within walking distance of some of Charlotte's most stately homes. 
This renovation included the first floor living spaces and an expansive covered porch. Walls were knocked down, windows added and all the perfect decor choices made. As I photographed this house, I saw one awesome use of space after another. And so many unique touches! You will find lots of great ideas in this remodel for updating an older home.
Enjoy these interior design photos of The Warrick Company's renovated and gorgeously decorated Eastover home.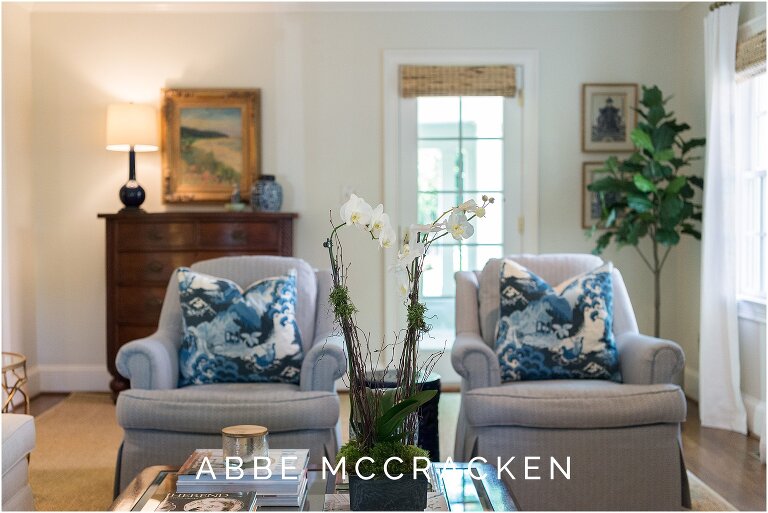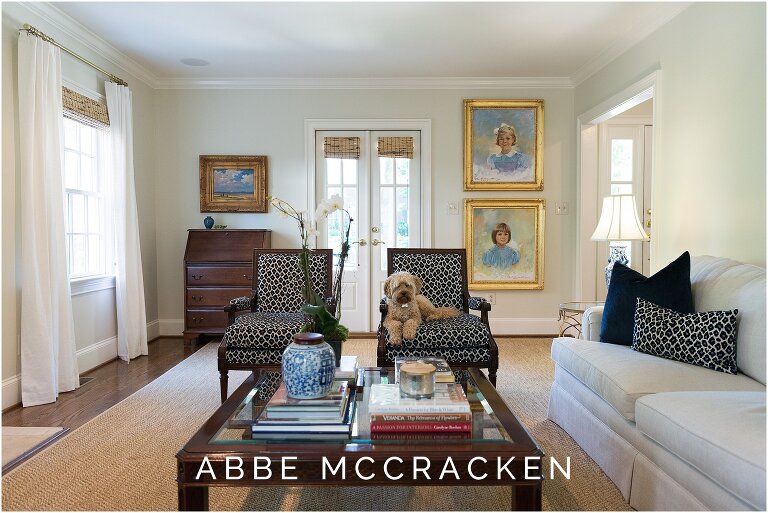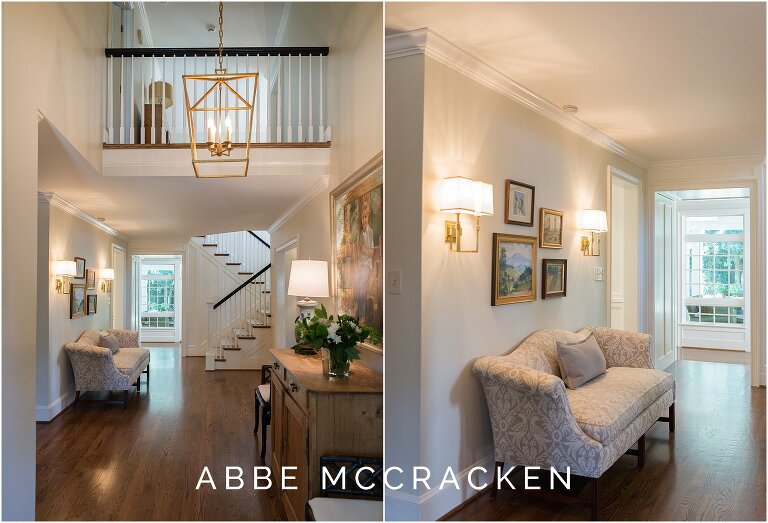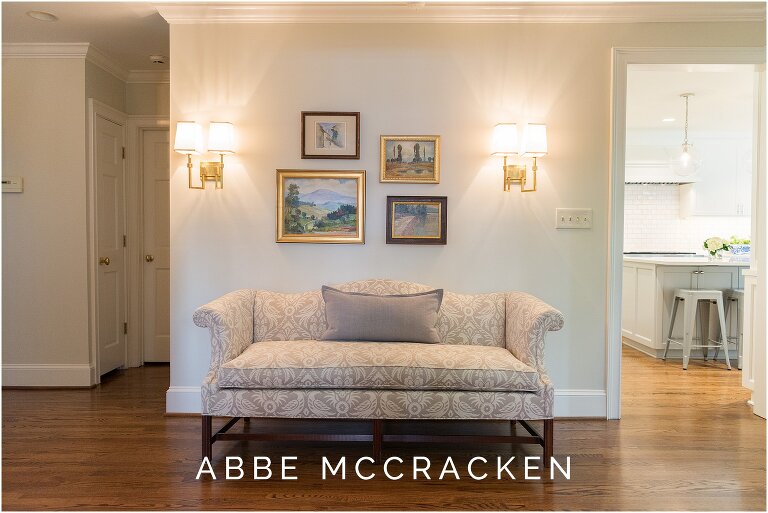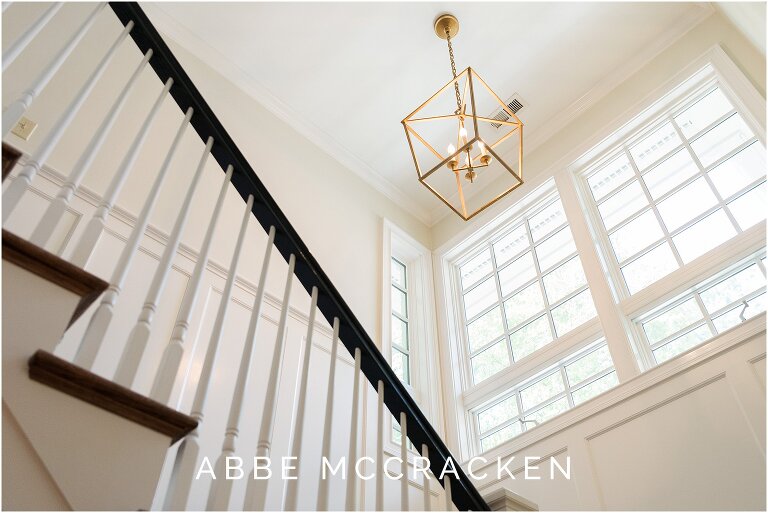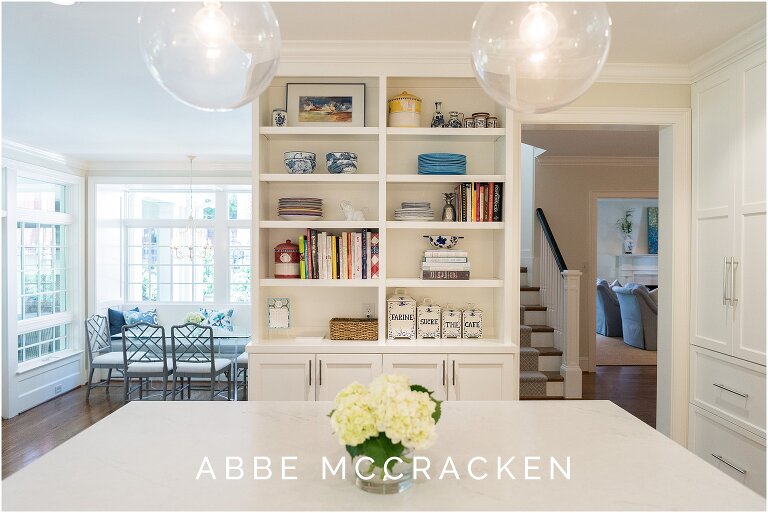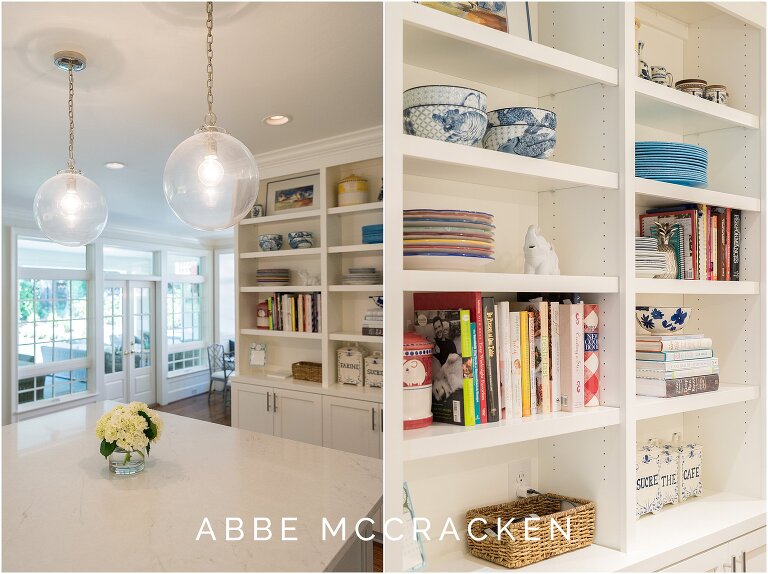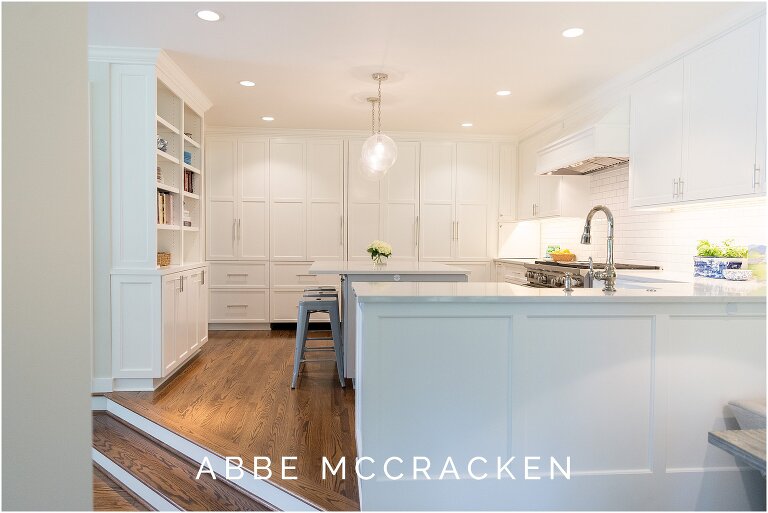 Look closely at the images above and below. See the hidden door to the laundry room?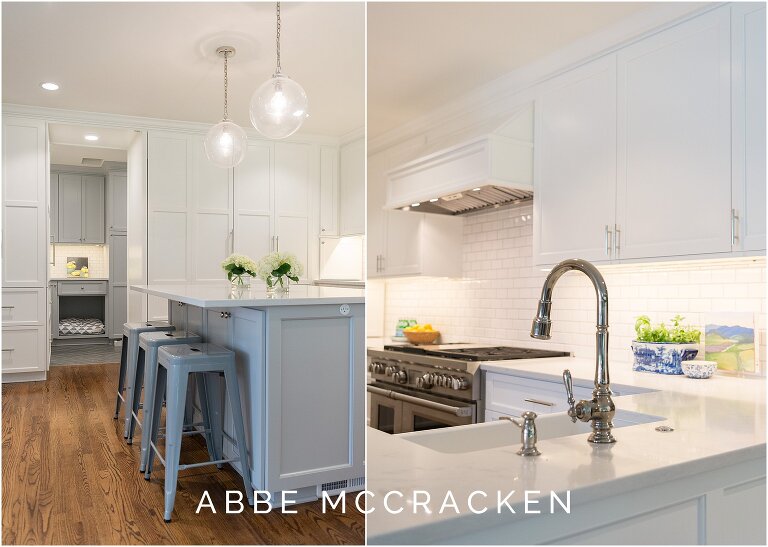 And the built in bed for the family dog! There are so many well-planned details in the remodel of this home.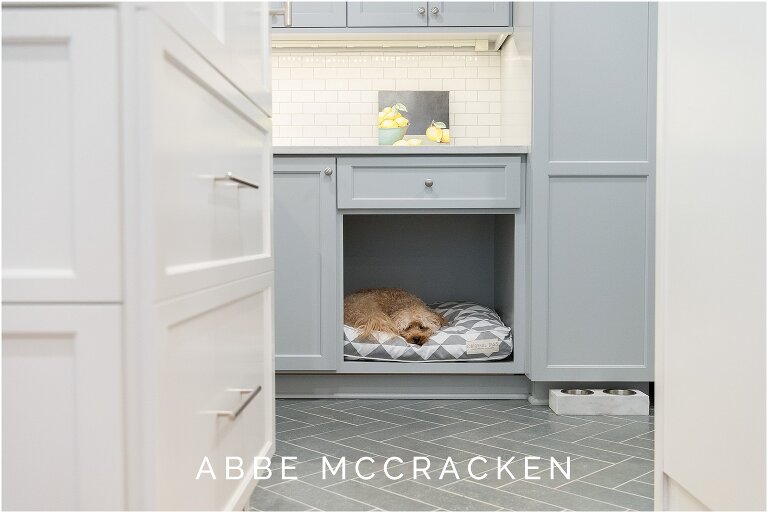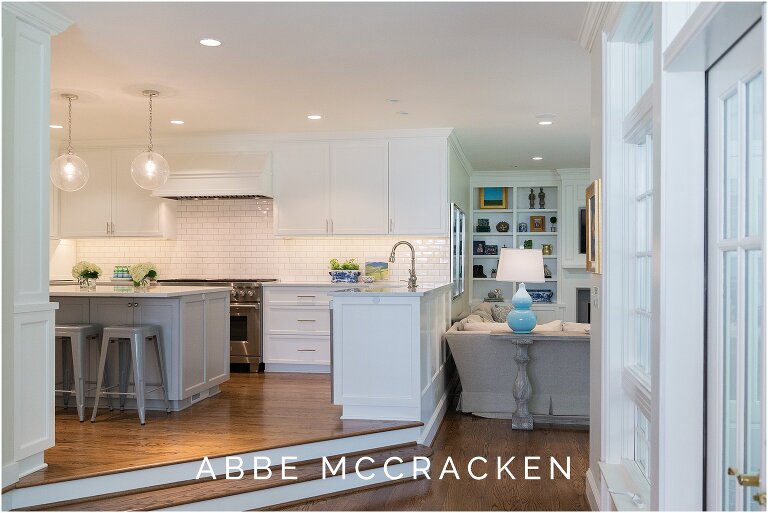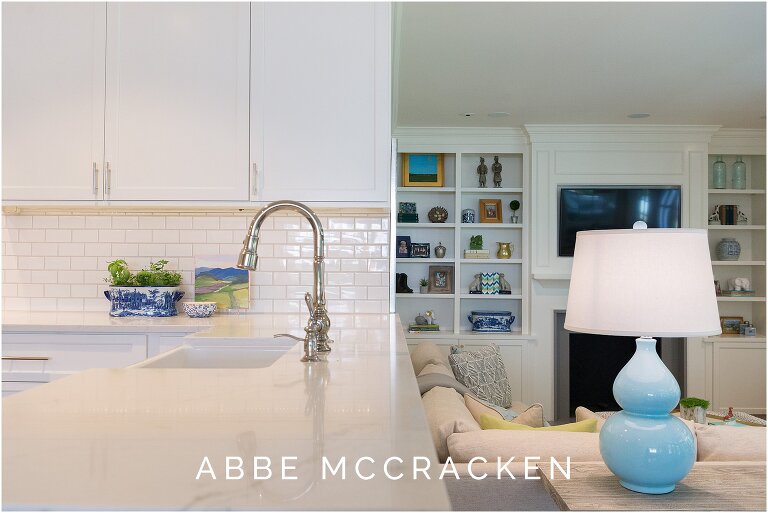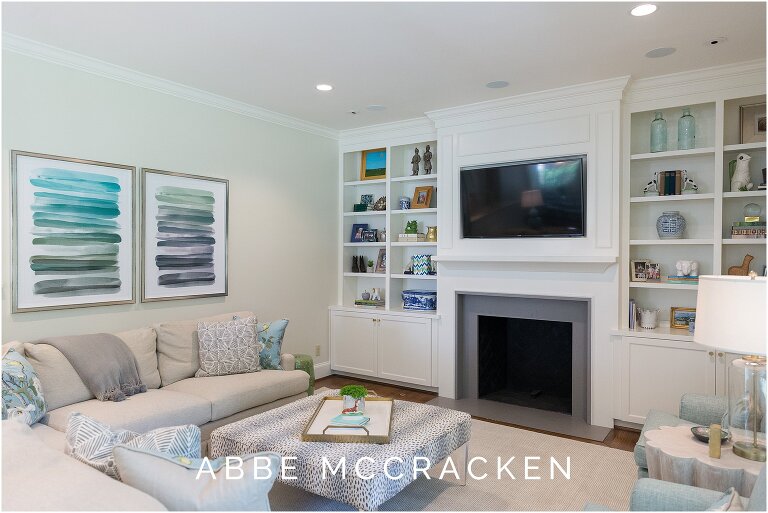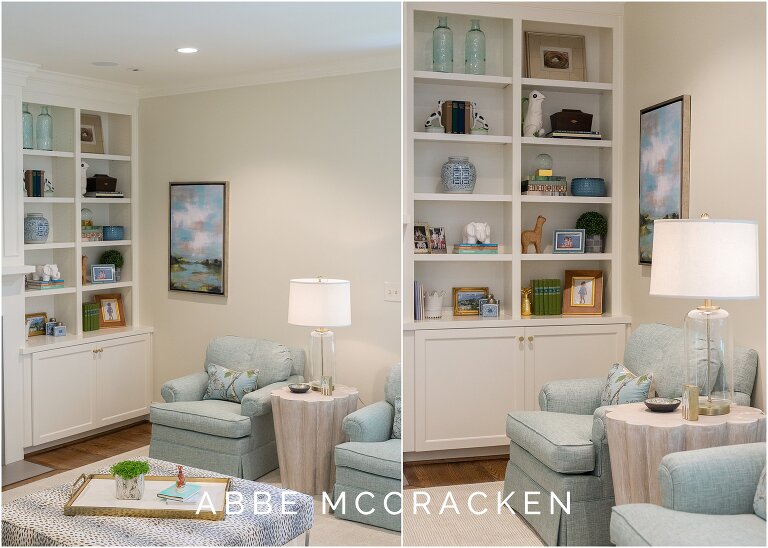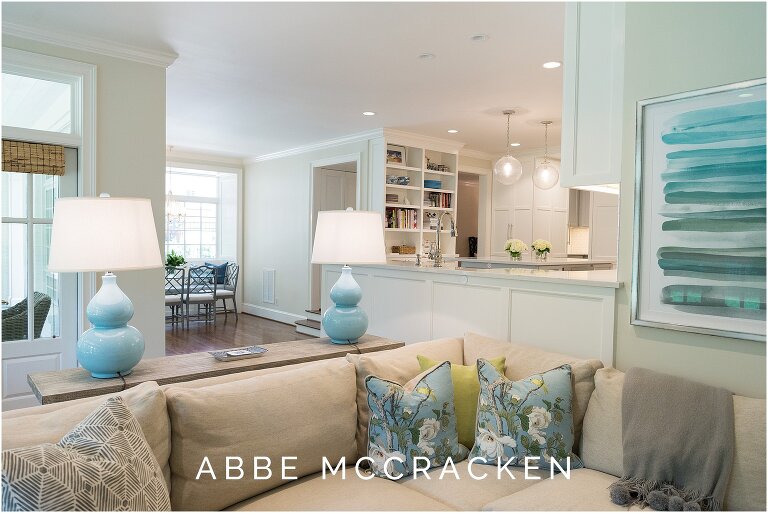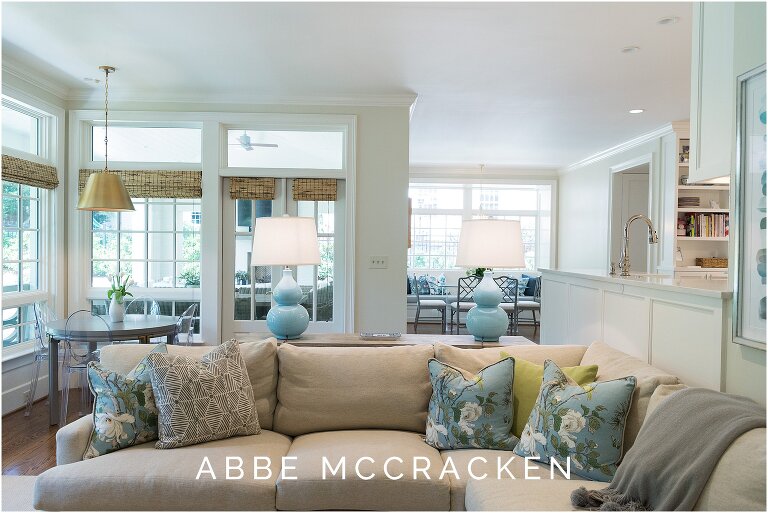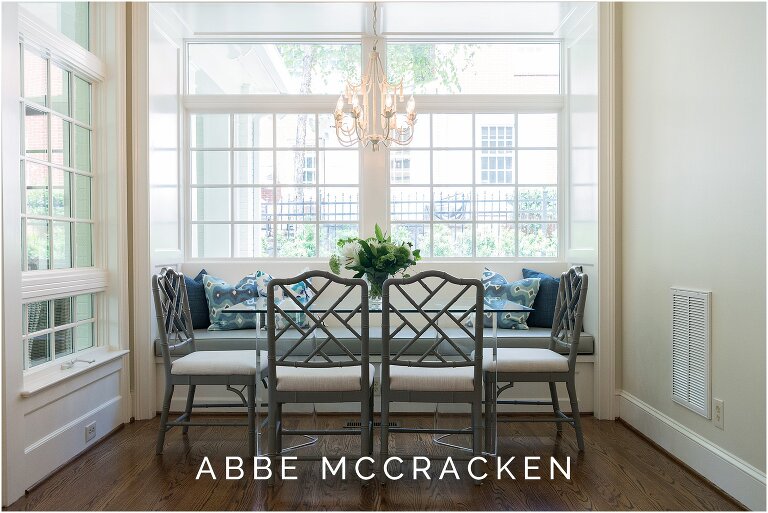 Here's another great use of space. They took a former closet and turned it into a bar area. I love the bold wallpaper.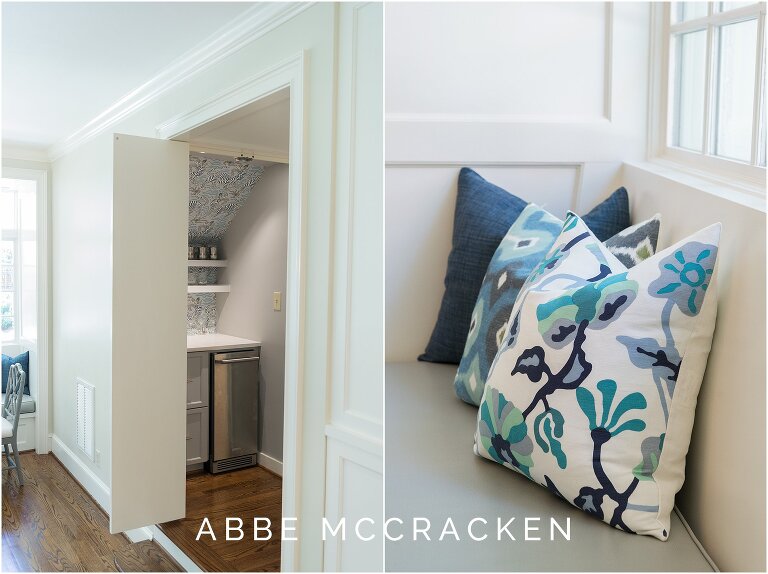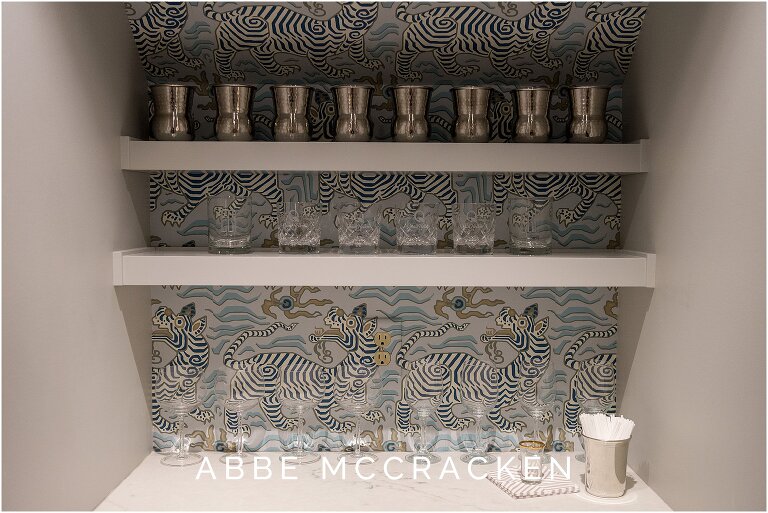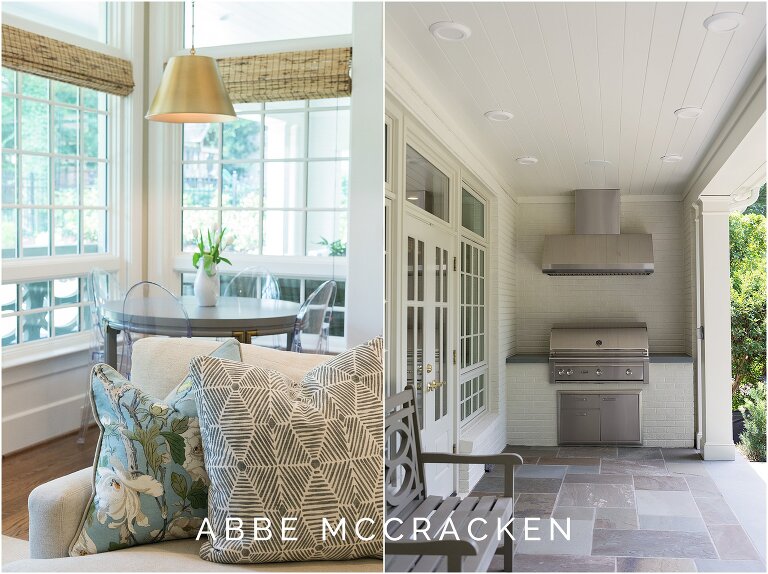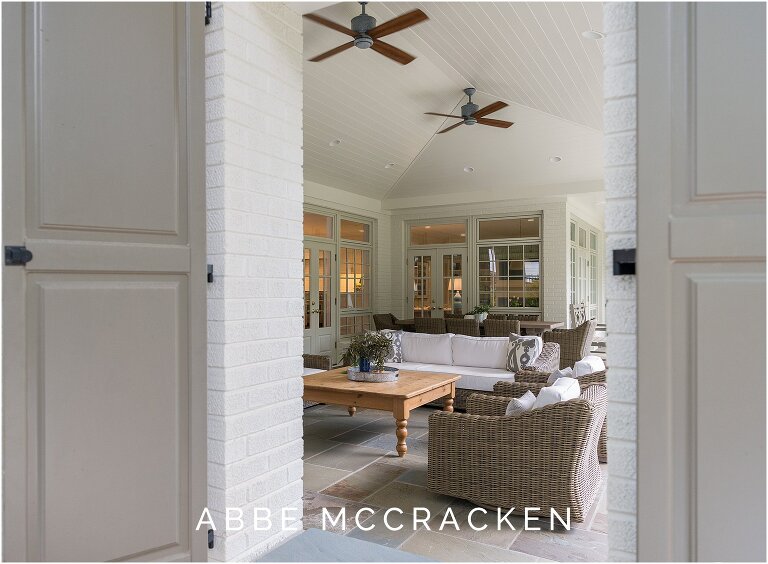 I recently blogged two more of Jennifer's completed homes. You can see them all on her website or click below for direct links to each home:
Stunning Remodel in Charlotte's Quail Hollow Neighborhood