Every time I look at this senior session it makes me smile. Joy, laughter and authentic connections just jump off the screen. Meet my gorgeous friend and long-time client Megan H. She wanted her family to be a part of her senior session and it's easy to see why. They have fun together. This session is truly joy filled.
Megan is a senior at Providence High School (PHS) here in Charlotte, North Carolina and in the fall she will attend my alma mater The University of Tennessee!! Go Vols! She will be entering the College of Architecture and Design as a Graphic Design major. Megan loves everything about UT and Knoxville. Both the university and the town were exactly what she wanted and she can't wait to be a Tennessee Volunteer.
Until then Megan has great memories of her high school career. Yes she and her classmates have missed many important senior moments due to COVID-19 concerns, but she'll always have her favorite memories which include pep rallies, football games and playing lacrosse. Megan played 2 years of Varsity Women's Lacrosse for PHS and one year of Junior Varsity Lacrosse. She is also active in the Art National Honor Society and Key Club.
In addition to her many school accomplishments, Megan is a well-loved Sunday School teacher at Christ Lutheran Church. She has been the teaching assistant there for 4 years, teaching the same group of children since they were 3 years old. I know those kids are going to miss her when she's away at college.
Megan has always loved art and design. She's a natural at both. Tapping into both, she recently started her own company @Madebyyymeg producing college-themed, hand-painted jean jackets. This Vol themed jacket is my favorite on her Instagram feed! She is also a former design intern at TwentyTwoWest where she gained experience in design, production, marketing and administration of a local, female-owned jewelry business.
As you can tell, Megan is amazing. We are so lucky that she is becoming a Vol!
Megan's senior session was photographed at Marvin Efird Park, just south of Charlotte. The session took place during the early morning hours of late July. Yes July. I know, it's often HOT here during the summer. But early mornings are – as you can see – absolutely gorgeous and much cooler. Plus it's so nice to have your senior portraits complete before school starts and schedules get packed. We photographed Megan's sister's senior portraits during the summer before her senior year too.
Enjoy meeting my gorgeous friend Megan H. and her family. They are a joy-filled foursome.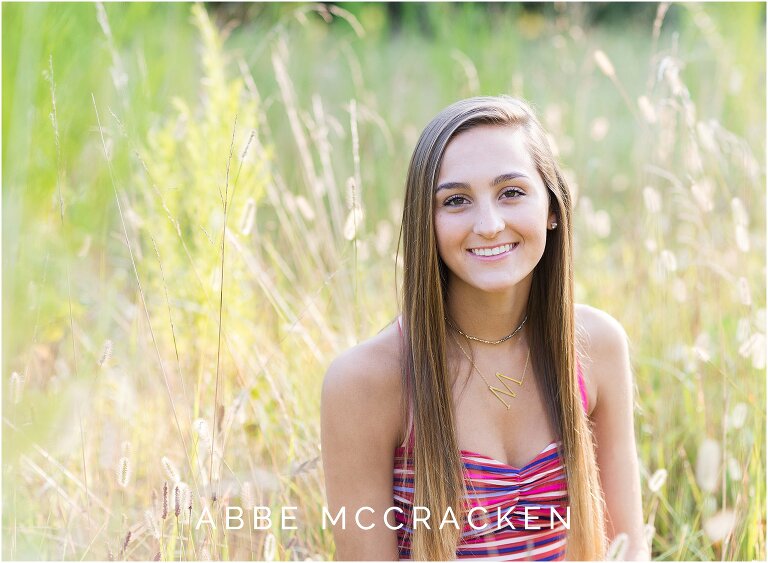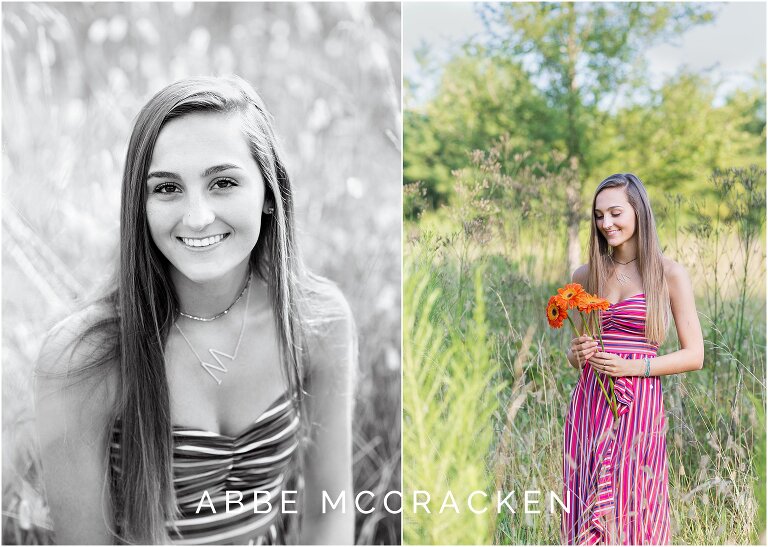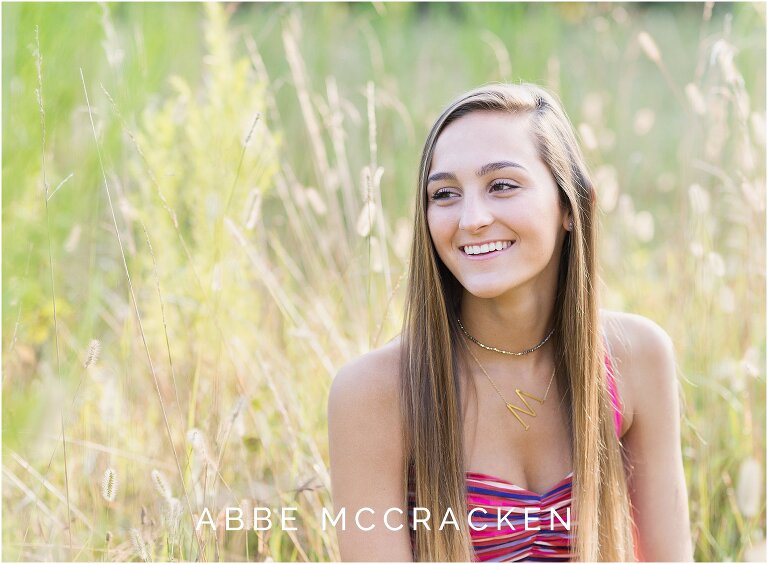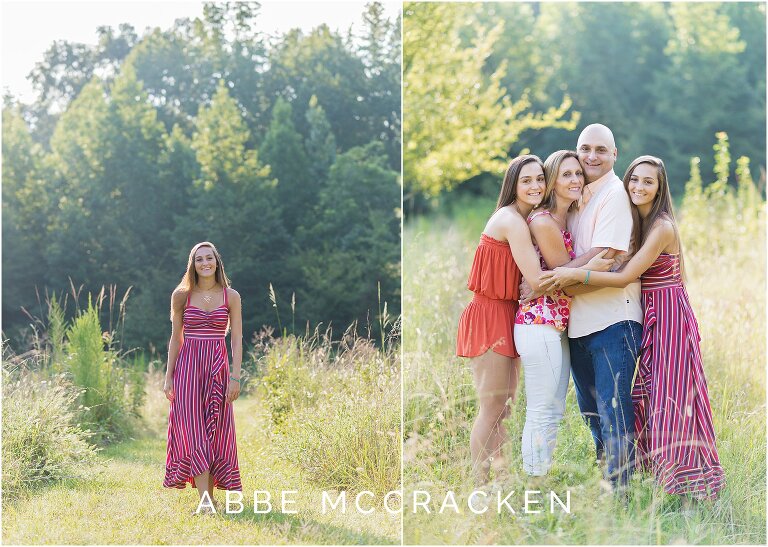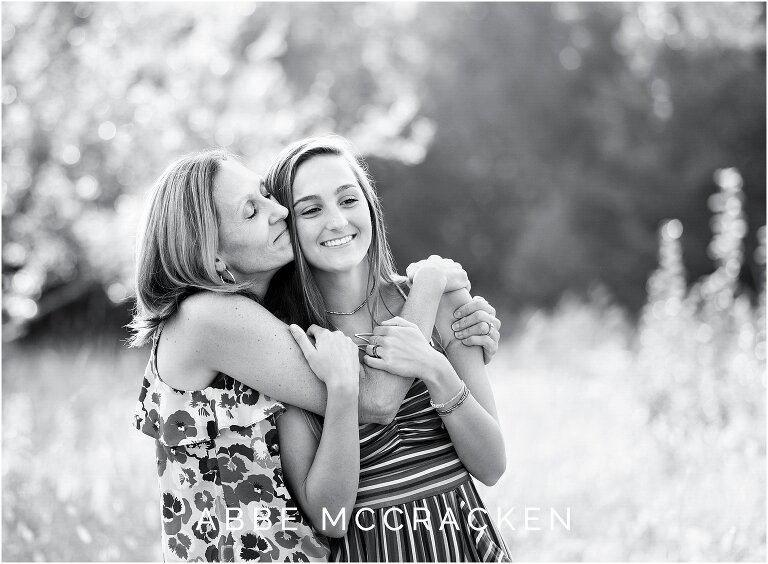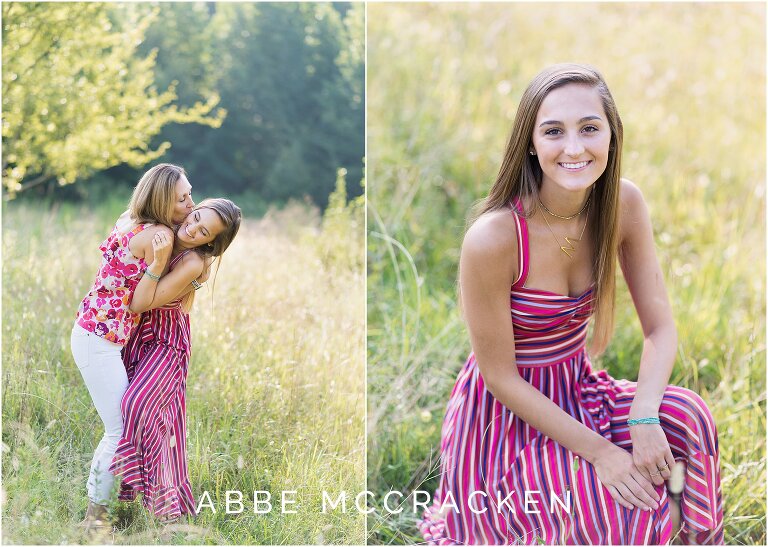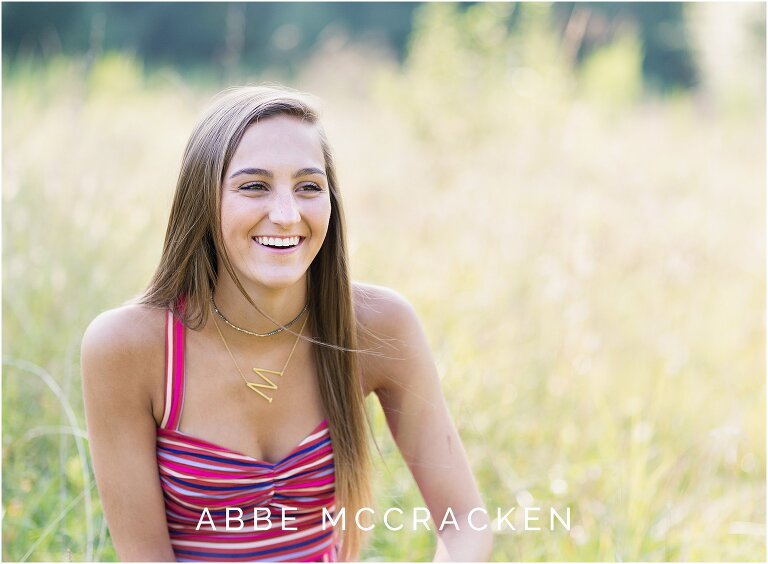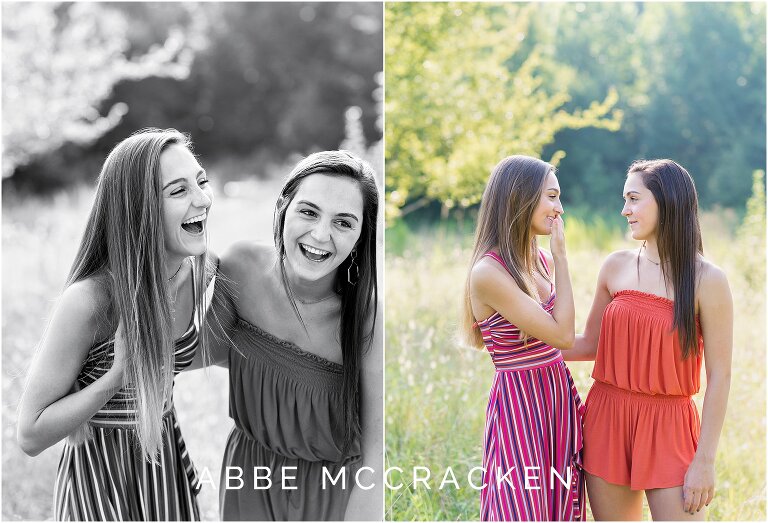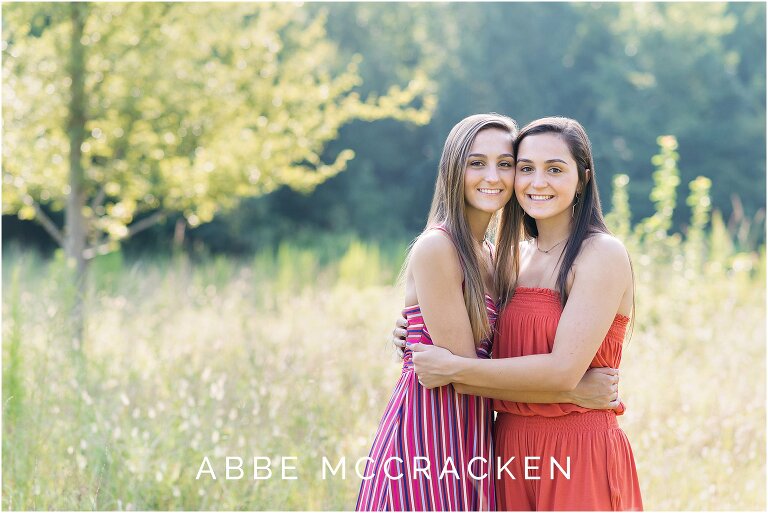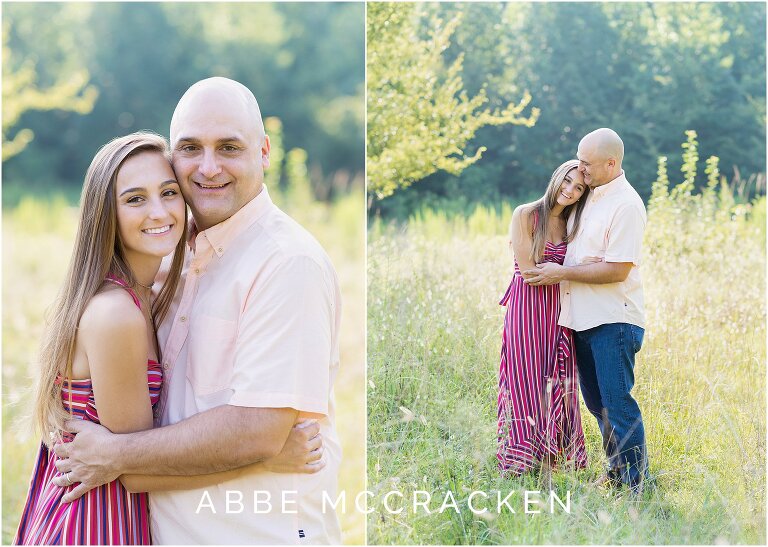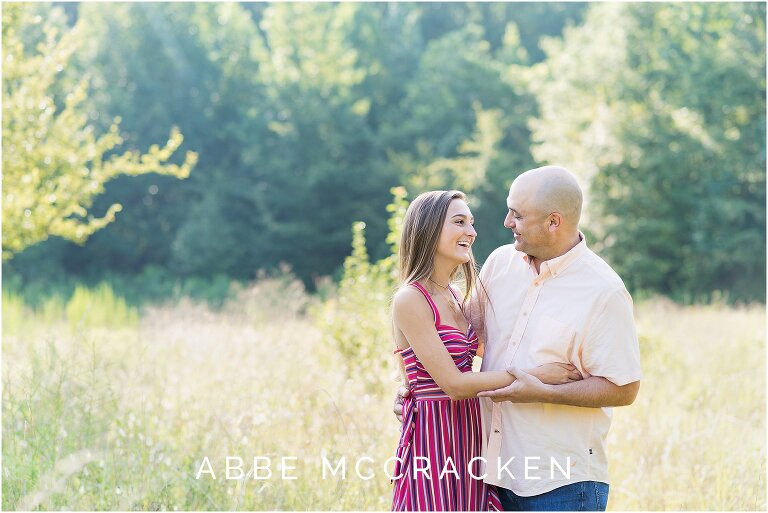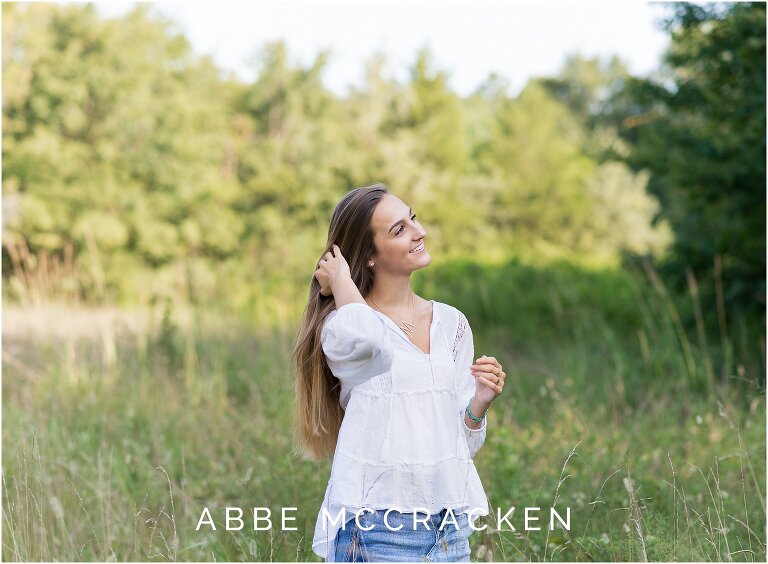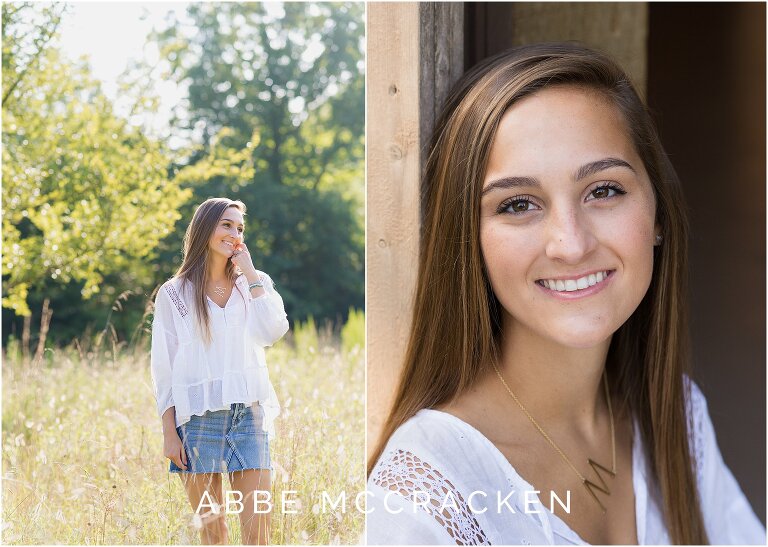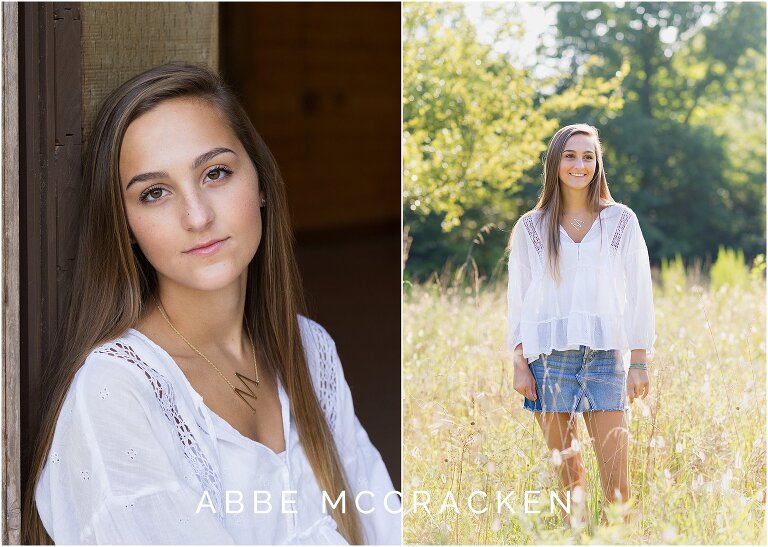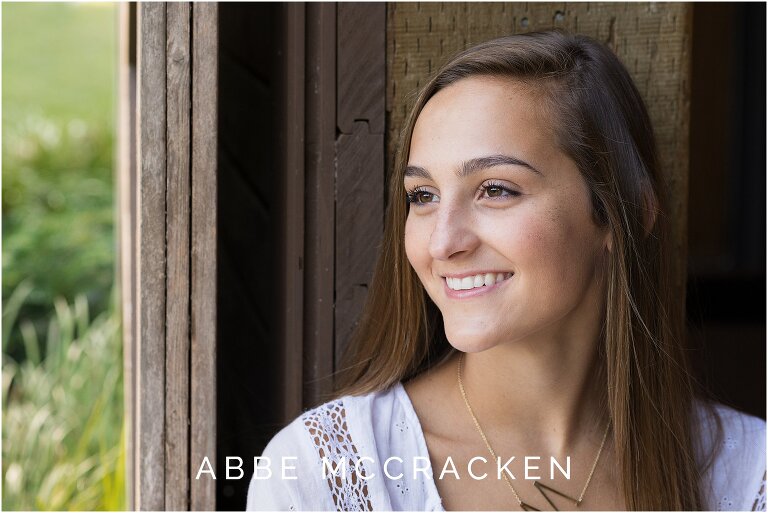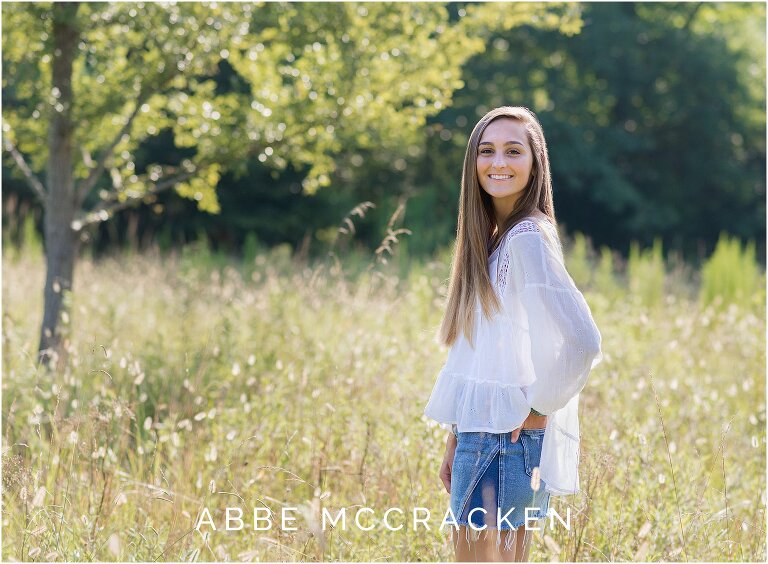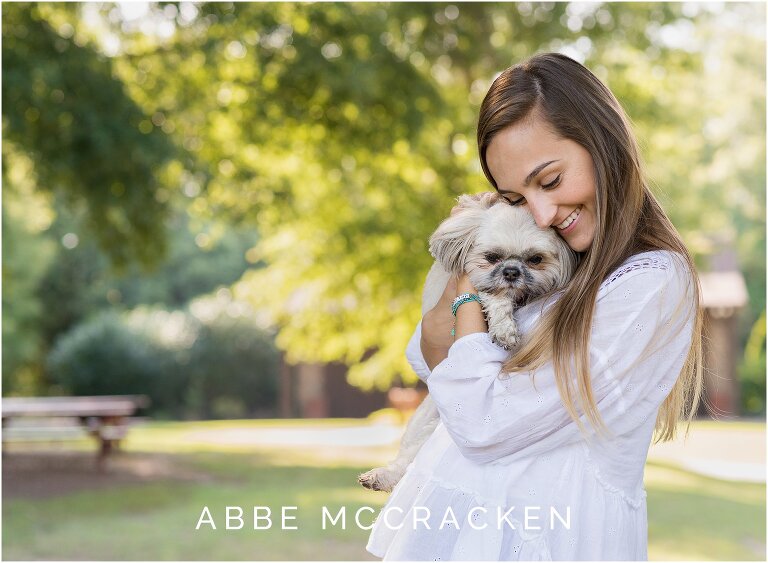 I have so many senior sessions to share over the next few months and even more to photograph when our North Carolina Stay-at-Home orders lift on hopefully May 8. 
Please come back next week to meet another one of my amazing senior clients. In the meantime, visit my senior portfolio or view other seniors previously featured on the blog.