Christening day is always so exciting.  Even the babies seem excited.  Probably mostly because six month olds are just so expressive.  They are so full of personality and almost ready to unleash it upon the world.  That's Reid.  He is such a happy baby and with so much family surrounding him, he should be.  Family flew in from all over the country to help him celebrate his recent christening.  After the ceremony, we captured a few shots to mark the special event.  Just look how smiley he is . . . and he even had a little baby cold that morning.  I love the mother/son and father/son connections we captured.  Reid loves to be tossed in the air and the shot of his daddy sending him flying is one of my all time favorite 6 month old images. Plus that warm light filtering through the tree just makes it extra yummy.  Yes, I just said the light was yummy.
We had so much fun that Reid was worn out by the end.  Safely snuggled into mommy's arms, his big yawn signaled that photo fun was over.  He went home to nap and the adults went home to continue celebrating.
I'm so thankful for repeat clients like Reid's family.  We met during his newborn session and I hope will work together many more times as Reid grows into a toddler, a school boy, a teen and beyond.  For these parents, that seems like a million years away but my 10 year old goes to middle school next year.  Time flies.  Here's a peek at baby Reid, 6 months old and proud of it!  Please visit my children's gallery for more adorable little ones and my special events blog posts for well, more special events like this christening.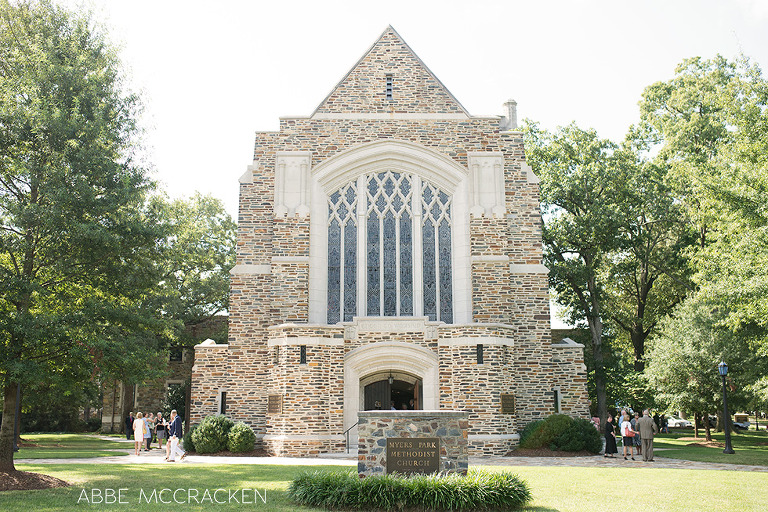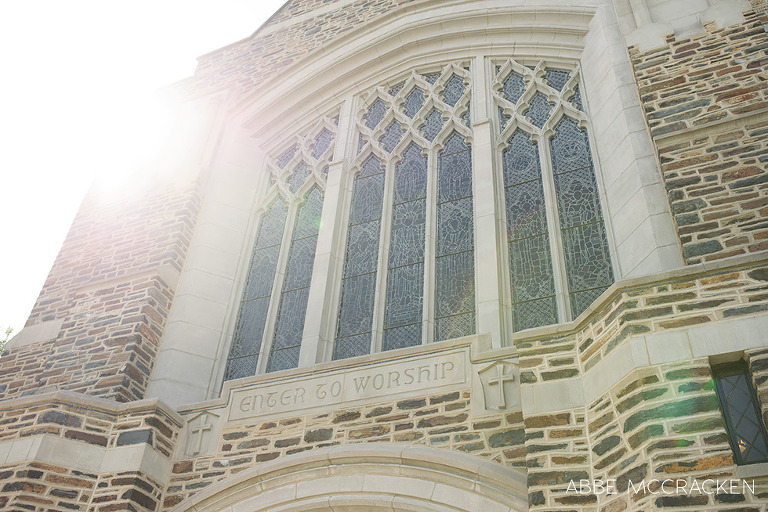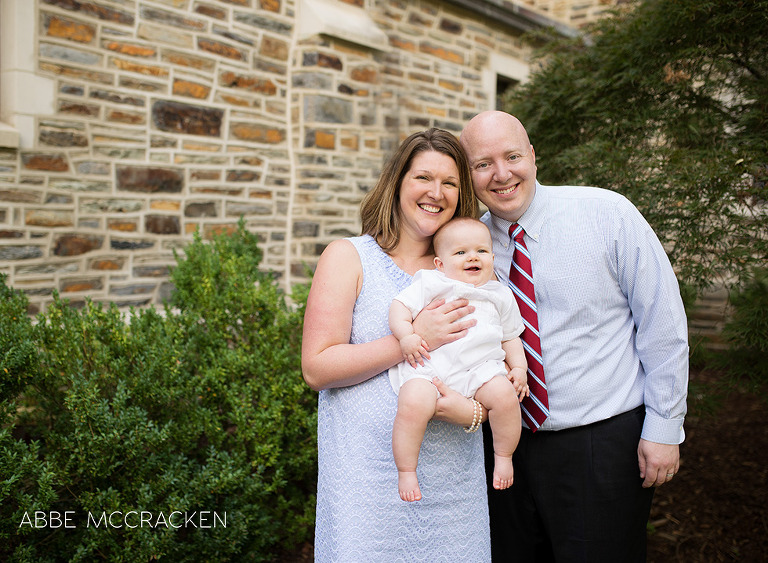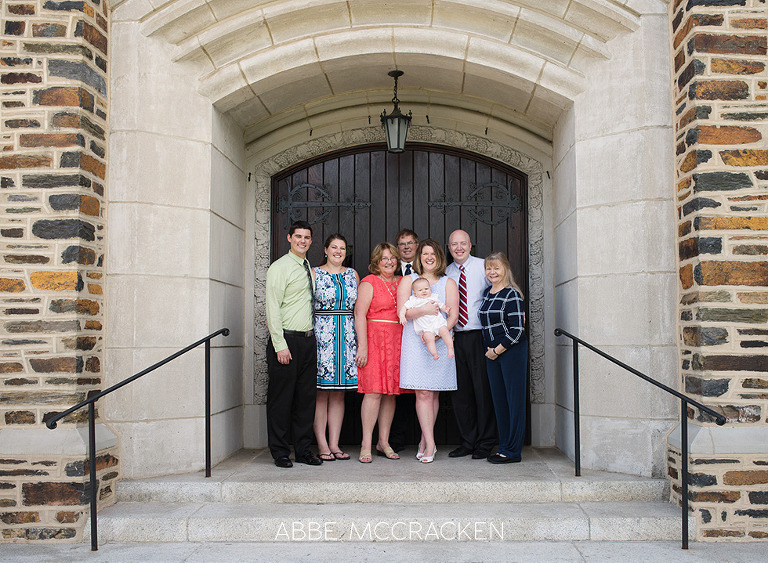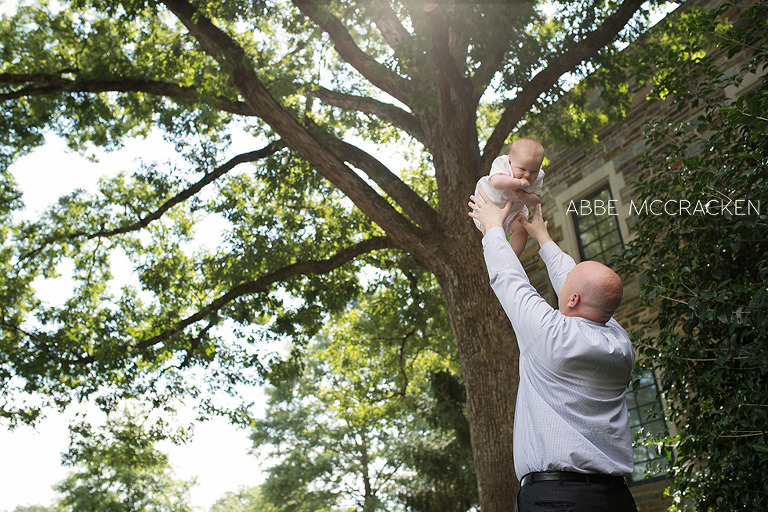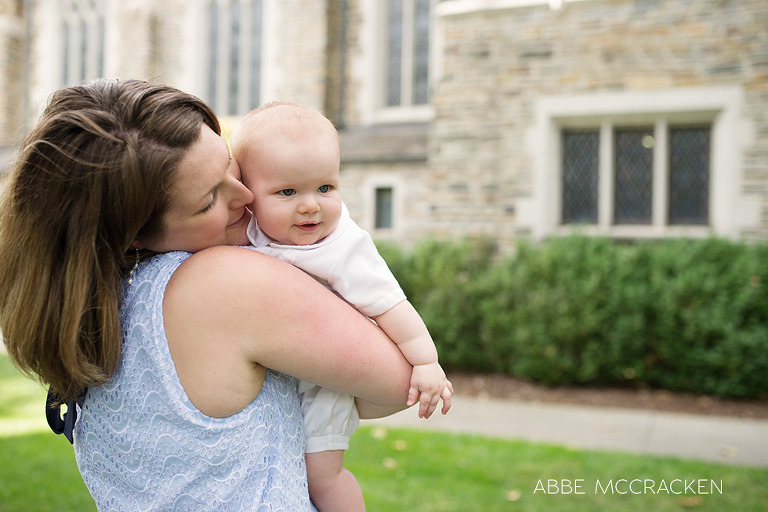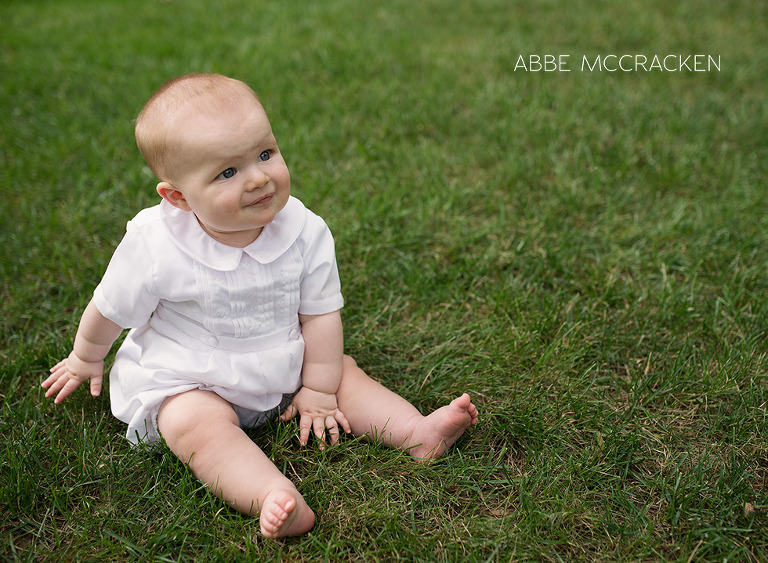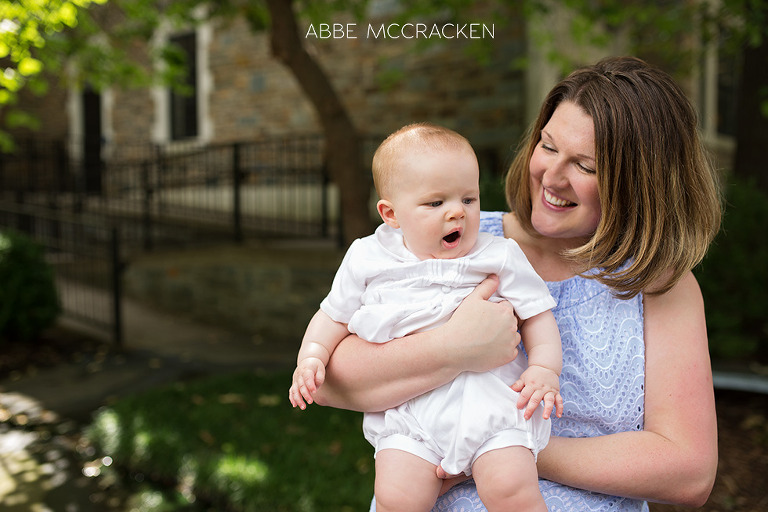 Abbe McCracken is a natural light, on-location portrait and lifestyle photographer serving Charlotte, NC and the surrounding areas of Matthews, Ballantyne, Weddington and beyond.  She specializes in family, newborn, child and event photography.