Gracie is a natural beauty. She is gorgeous inside and out. We selected Marvin Efird Park in Marvin, NC for her senior portraits. She loves nature so having great outdoor spaces with beautiful natural light was key. I knew this location would be perfect. The wide open fields and tall grasses at Marvin Efird are some of my favorite settings for senior portraits and family sessions alike. I love how the beauty of nature really complements my subjects here. And when I have a natural beauty like Gracie in front of the camera, the simplicity of this location just can't be beat. For natural senior portraits, it's one of my top choices.
Spring Portraits
I photographed Gracie in May, just before her graduation from Providence High School. Seniors often wonder which season – fall or spring – is better for portrait sessions. I ask clients to consider the senior's work load and extra curricular activities, as well as the family calendar. Then think about which seasonal backgrounds you prefer and even the types of clothing your senior would like to wear. There are many factors for each senior to consider. But one big pro for spring is knowing where your senior will be going to college. By spring, Gracie had accepted her invitation to the University of North Carolina so we ended the session with portraits in her new college gear. Go Heels!
Gracie – You are amazing. I'm so thankful for the time we've spent together over the last few years. Your brains and beauty are obvious, but I've also seen your resume. I know your abilities go way beyond rock star student. Your leadership skills and volunteer spirit are an inspiration to us all. It's no wonder Chapel Hill snapped you up quickly. Keep being you and your natural beauty will always shine through.
Thank you for trusting me with your senior portraits.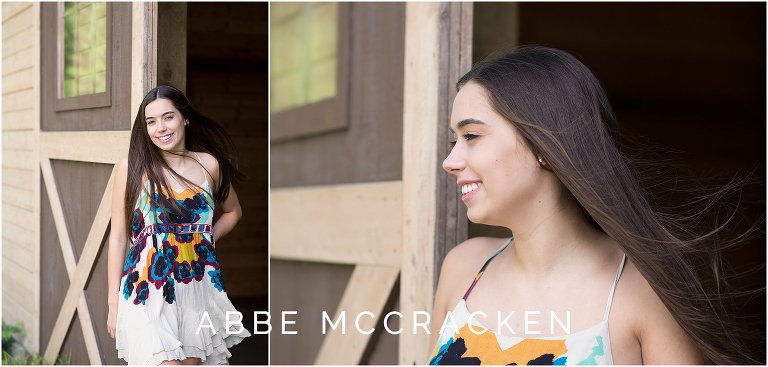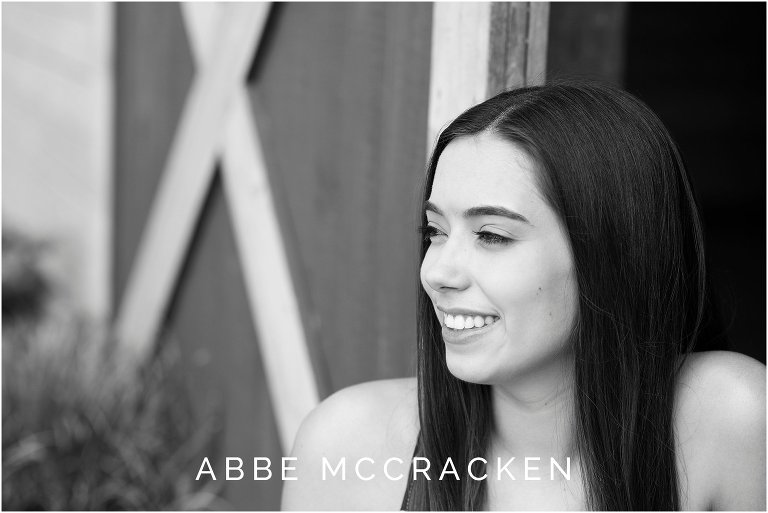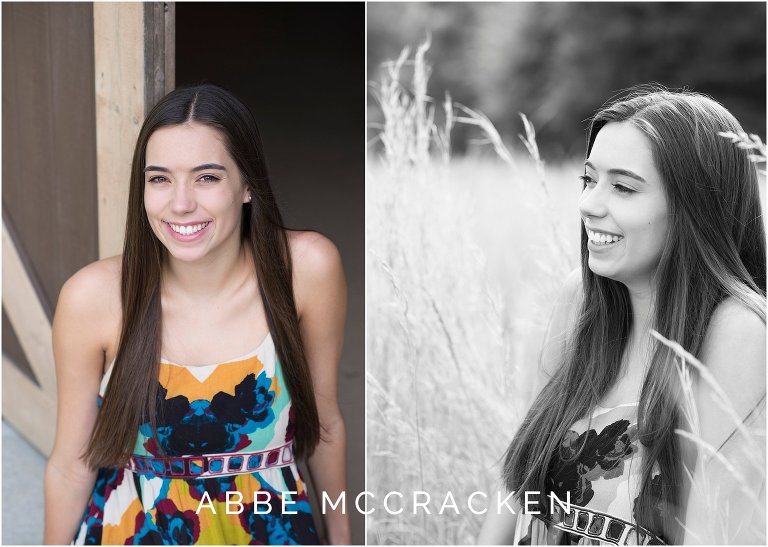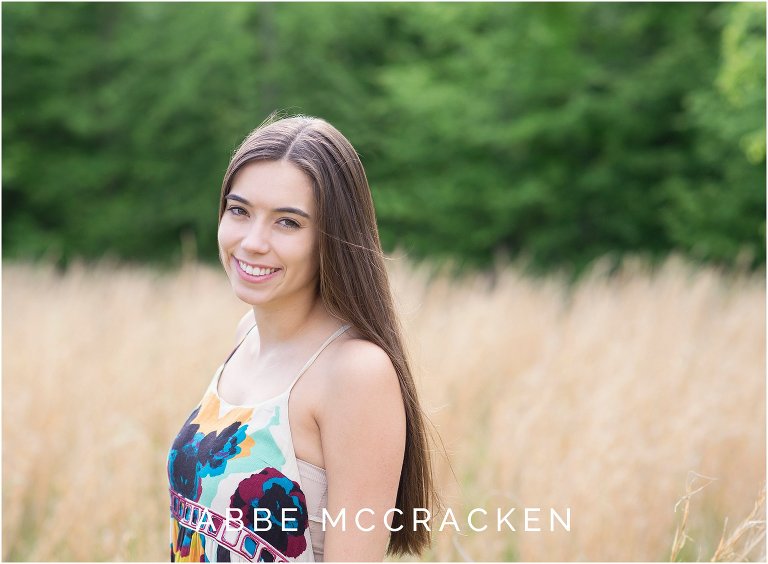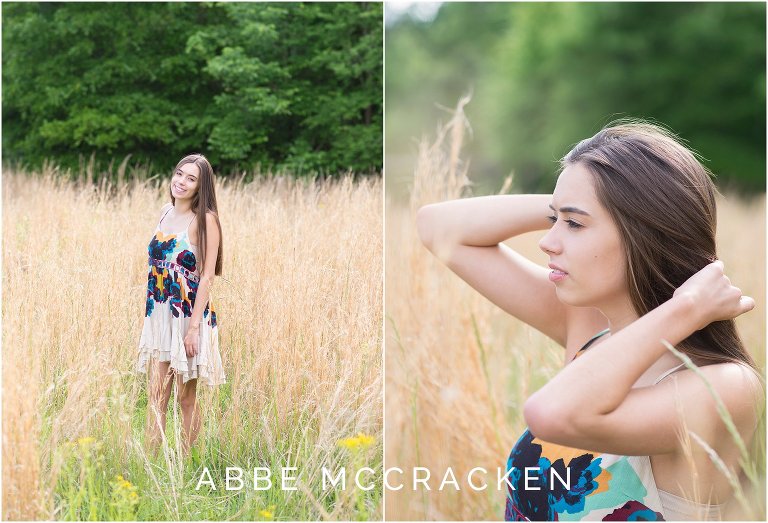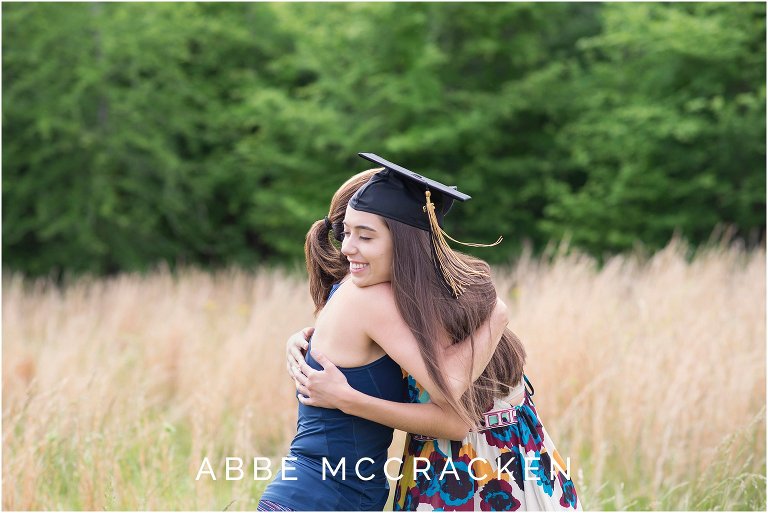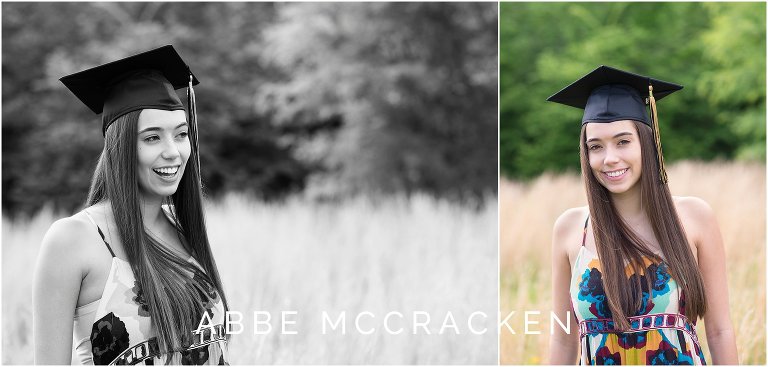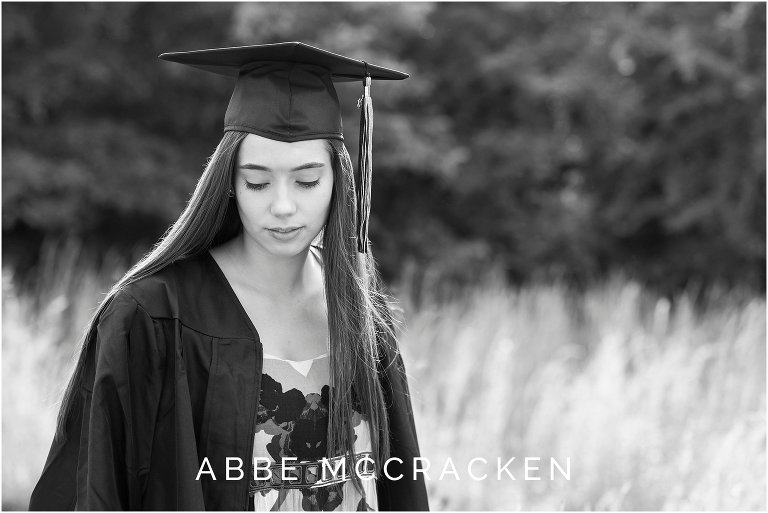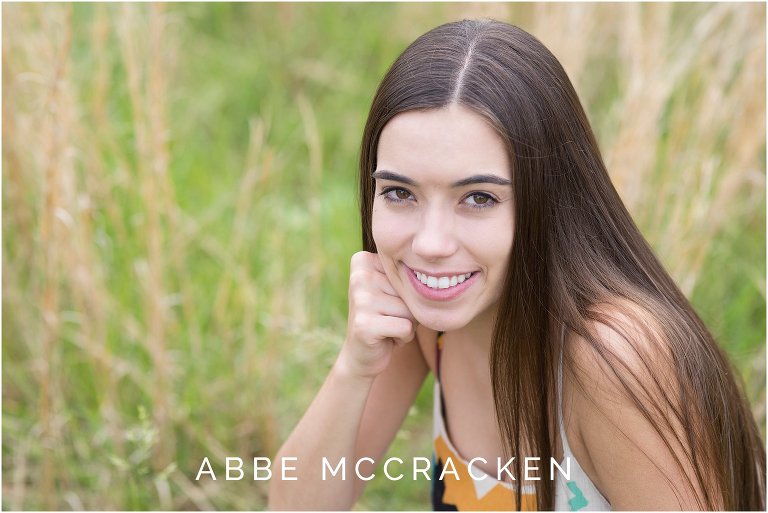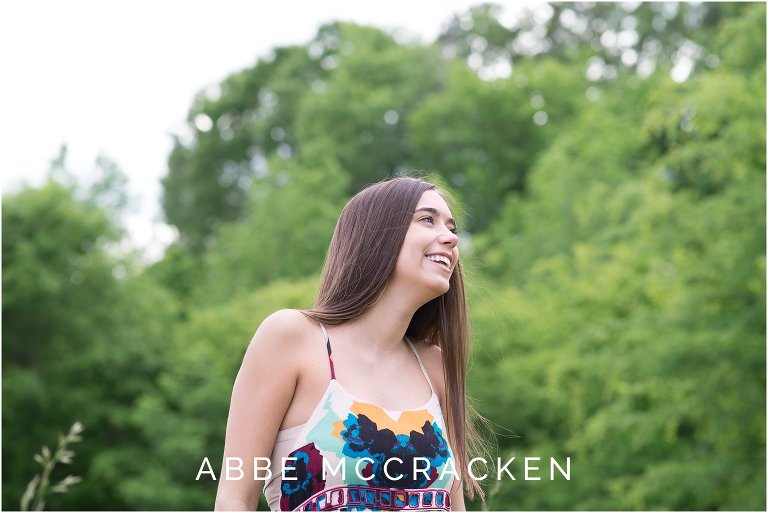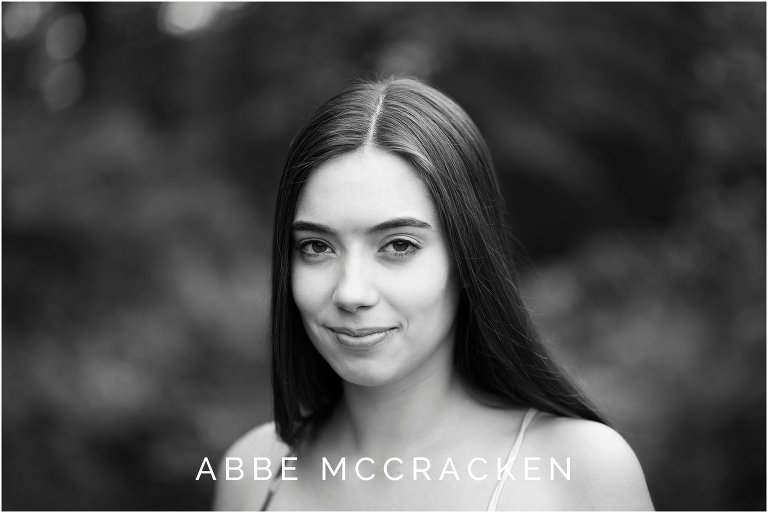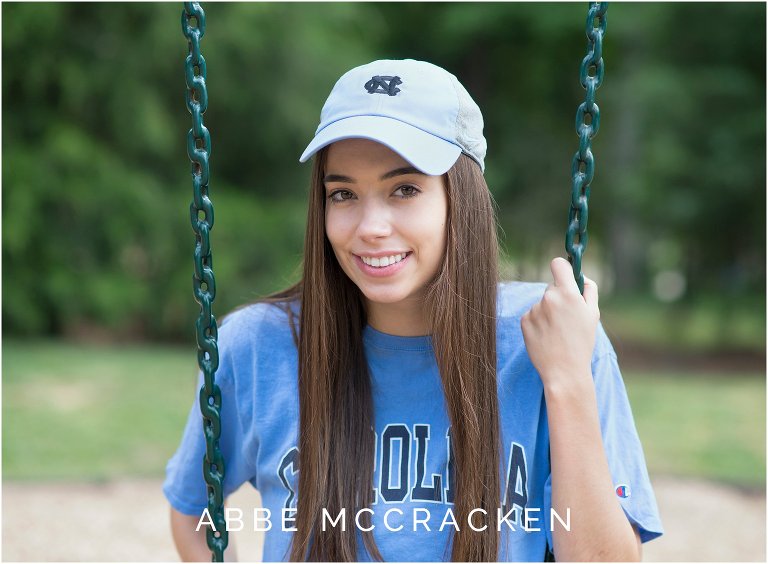 ---
Abbe McCracken is an award-winning Charlotte, NC photographer specializing in joyful family photography and senior portraits. She is an ambassador for the National Association of Professional Child Photographers and mentors photographers of all levels, from beginners to experienced pros.