We all know babies arrive on their own schedule. But no one expected this newborn baby girl to arrive a whole month early! She came so early that we delayed her in-home newborn session until she was almost five weeks old. Mama wanted to get some weight on her and I totally understand. Every ounce counts at that stage. At our session baby Madison weighed a little over six pounds. Six pounds of perfect. So happy and healthy. I think she was just ready to meet the world. She's a really laidback baby, so maybe she simply wanted to make one super grand entrance. Or maybe she already knew that with two older brothers, she needed to establish her place. Either way, she's adorable and I loved spending the morning with her family in their new Charlotte home.
You'll see in the newborn pictures below that Madison is so alert and expressive. That's one of the nice things about photographing older newborns – we can capture eyes full of wonder and really cute expressions. I even love the interactions with family members. All of this is possible because the sleepy two-week-old period is over. Most newborns sleep a lot the first few weeks. I swear mine were awake ALL THE TIME, but as a newborn photographer, I can confirm that most babies sleep through everything the first two weeks. Especially during the day when natural light photo sessions take place. Both ages and stages make beautiful newborn photos. It's just important to note the differences.
Madison was sleeping when I arrived which gave me a few minutes to photograph her cheeky big brother in his new room. You'll see additional pictures of the brothers in their playroom at the end. I really love photography sessions at home. Older siblings are always excited to show off their things – their toys, their bed, their books, even their new baby sister. Enjoy this peek into our lifestyle newborn session for baby Madison!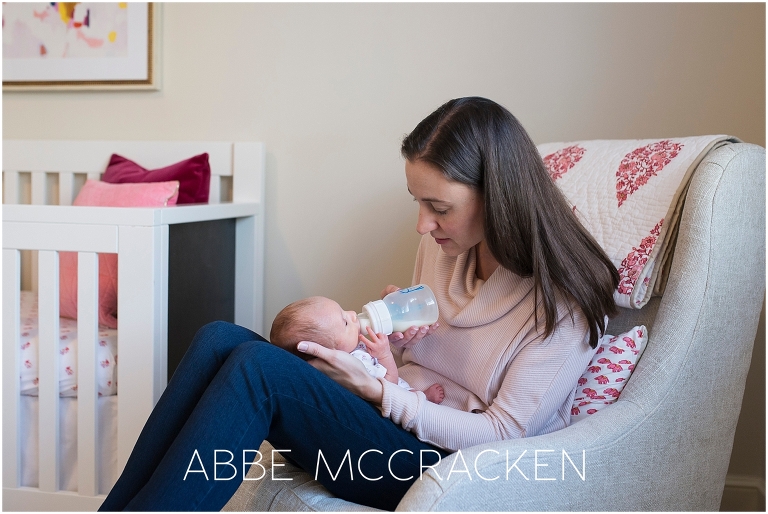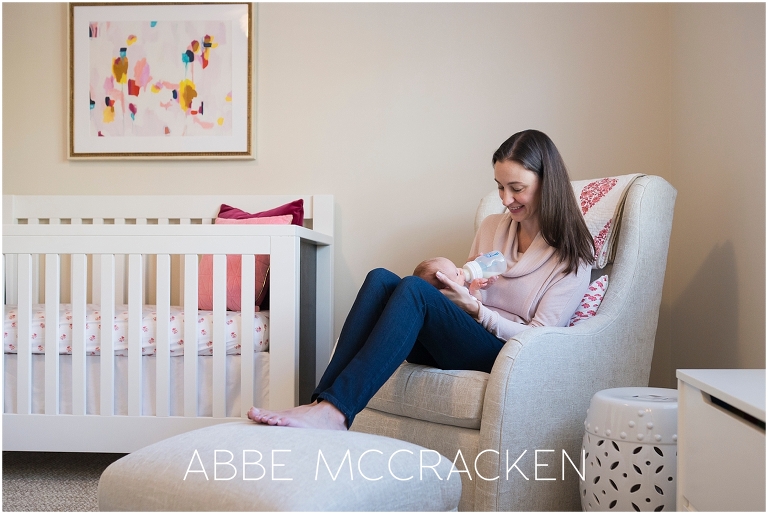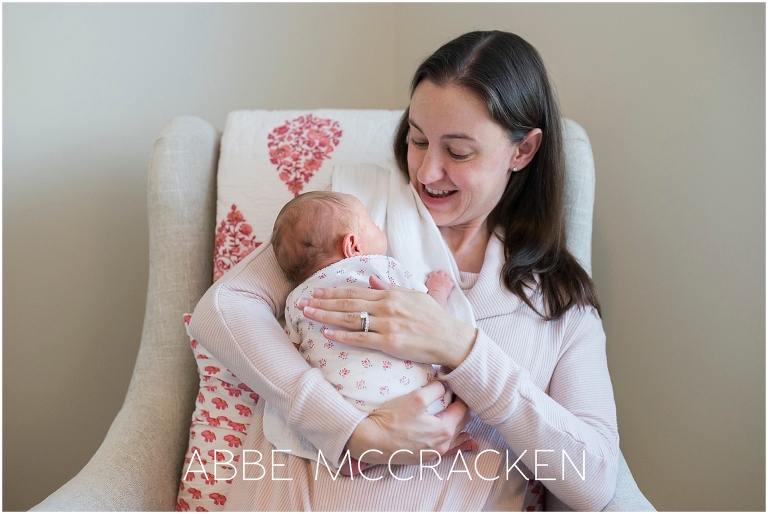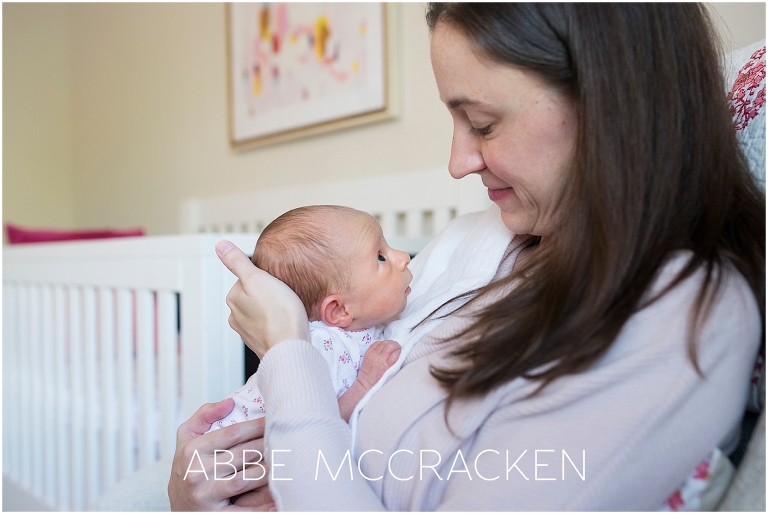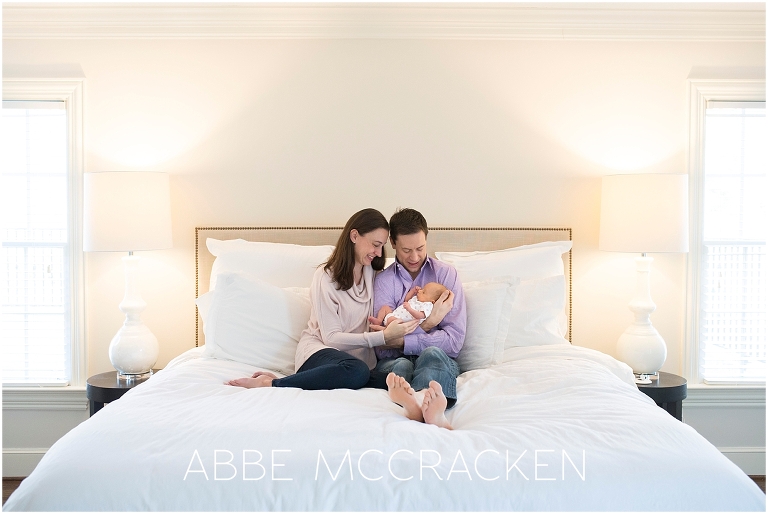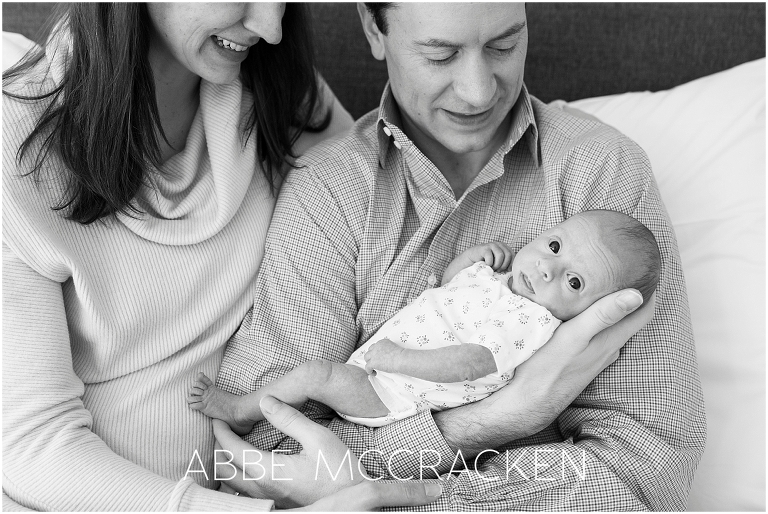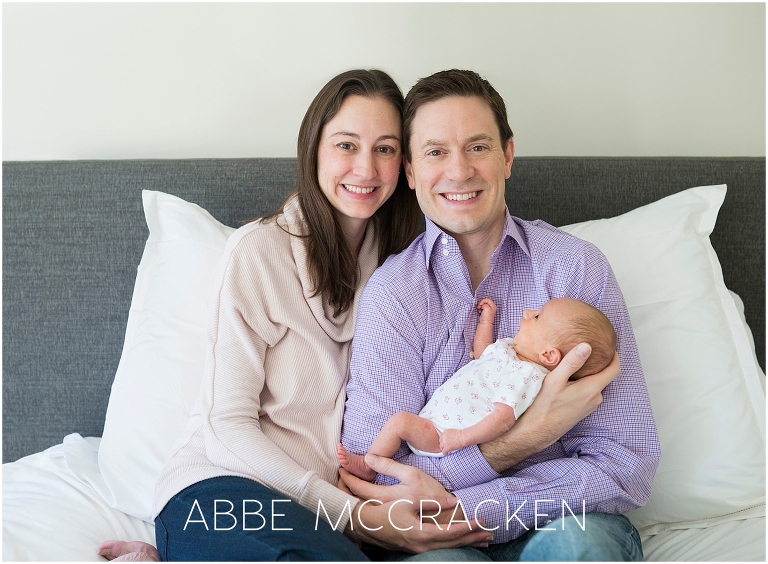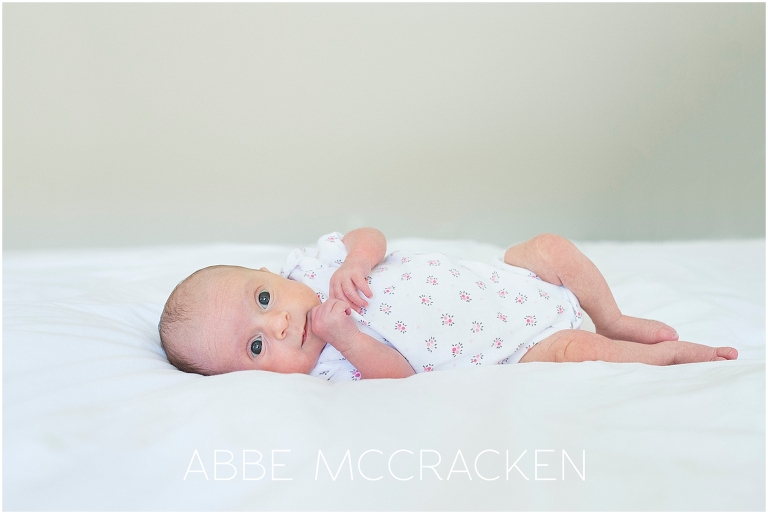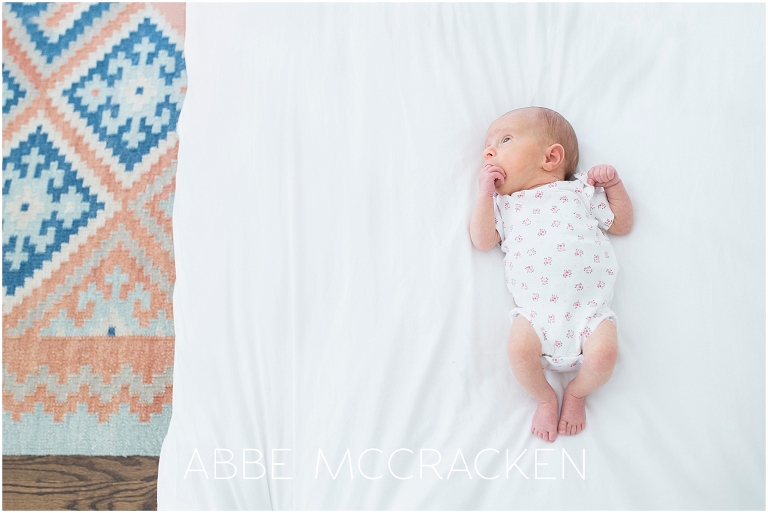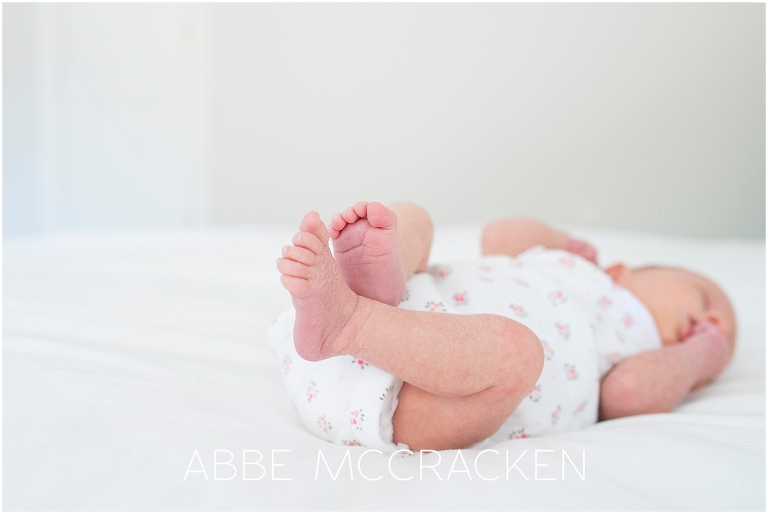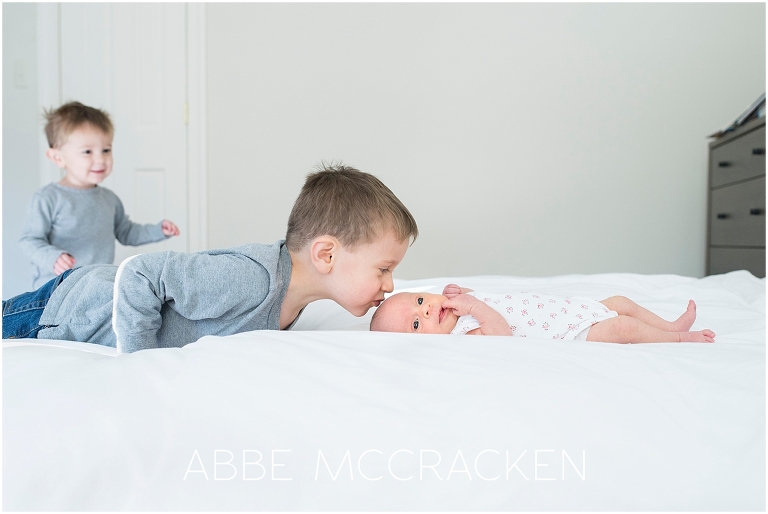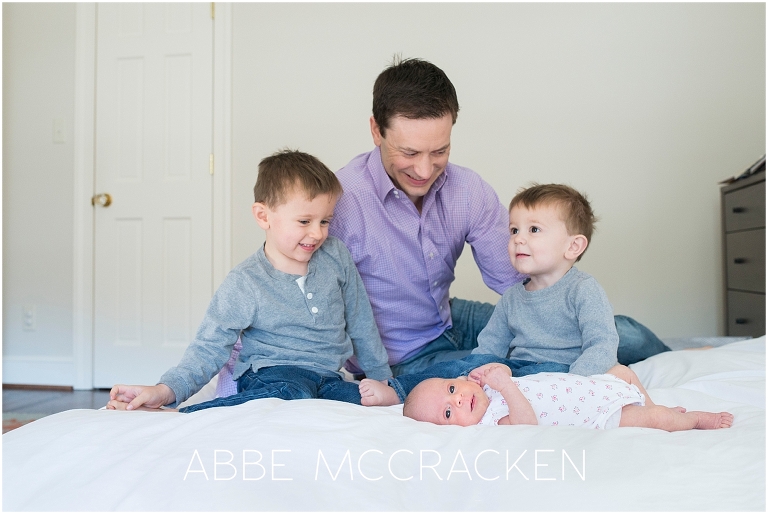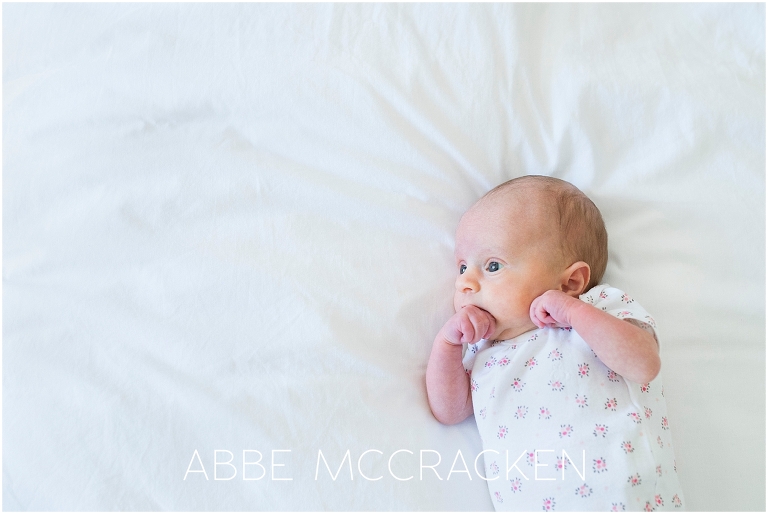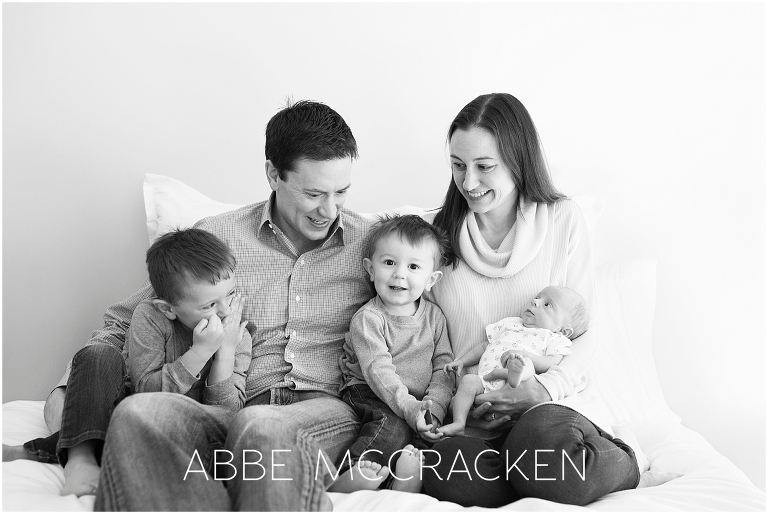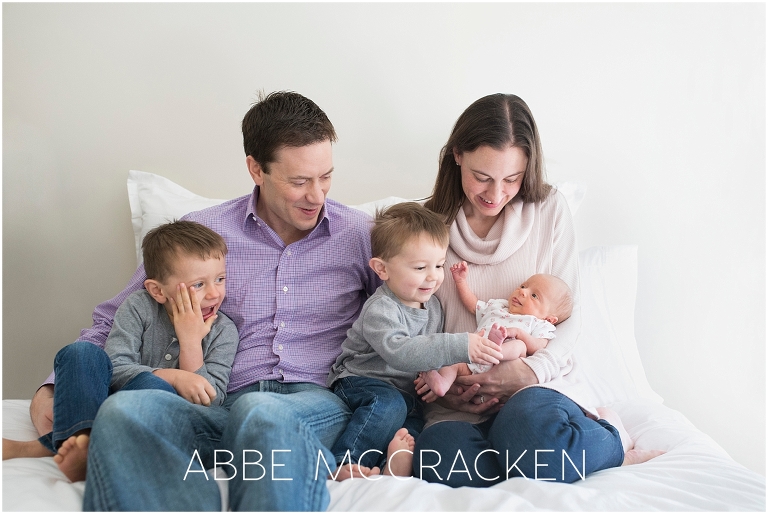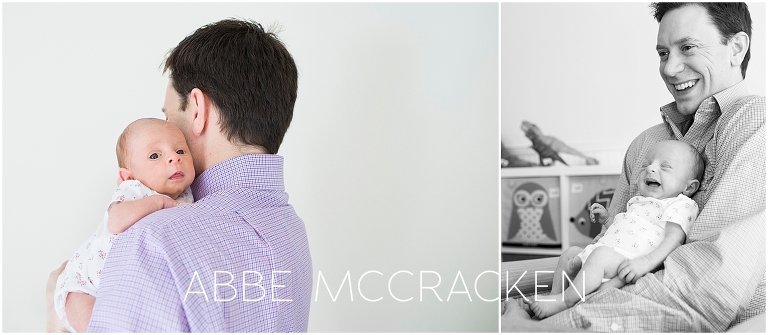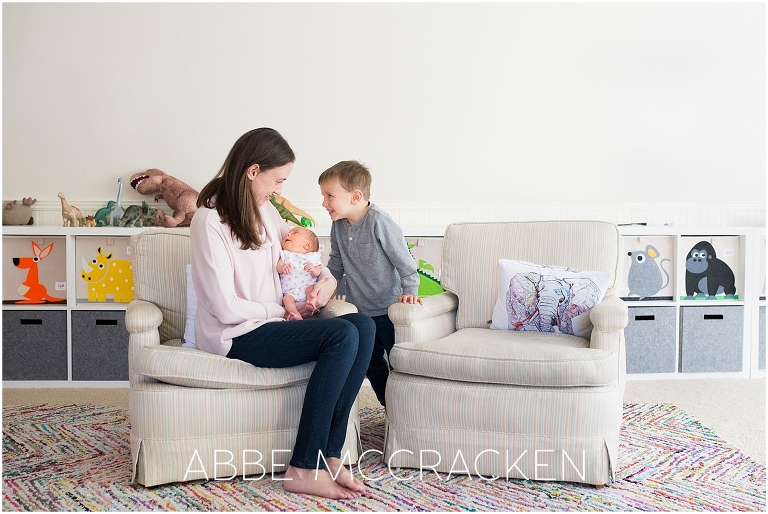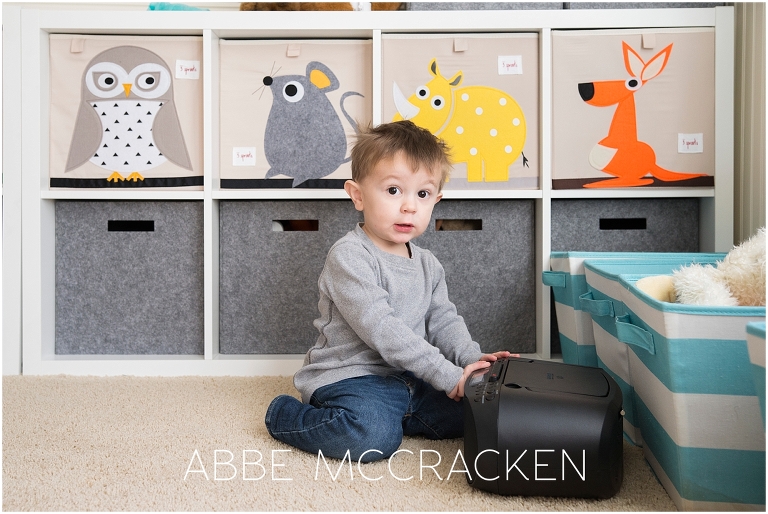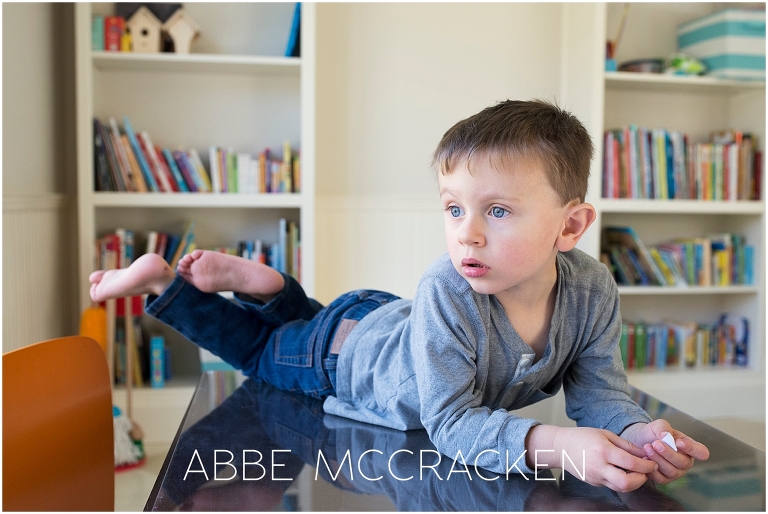 ---
Abbe McCracken is an award-winning photographer serving Charlotte, NC and the surrounding areas of Matthews, Ballantyne, Weddington and beyond. She specializes in joyful family and children's photography. Abbe is a member of the National Association of Professional Child Photographers and is the two-time winner of Charlotte Smarty Pants' Best Family Photographer. Other recent local awards include Hulafrog South Charlotte's Most Loved Family Photographer and Charlotte Parent Readers' Favorite Family Photographer.
---