Lifestyle family portraits are my favorite. I love capturing families being themselves and enjoying each other. Their joy-filled, candid moments make my heart happy. But so do quiet, tender moments. Both are real moments with real connections. And both capture real personalities. For me, that's the goal. That's my vision. I want families to have meaningful images that truly represent them. These spring family pictures fit the bill perfectly.
I've been waiting all year to share this special 2017 session because I knew there would come a day in which we'd all be ready to tell winter goodbye. For me, today is the day. Here in Charlotte, the trees are blooming and the temperature is rising. One look at these images and I think you'll be ready for spring too. These pictures are full of life, love and happiness. The colors are so fresh and vibrant with hues of green everywhere and beautiful blooms. We even caught the hydrangeas in Romare Bearden Park in full bloom. I love the images of Mabel and her daddy exploring the gardens.
As you will see, joy simply radiates from this foursome. The laughter, the smiles, the giggles. That's them being them. And maybe me egging it on just a little. We had so much fun that day. My cheeks hurt when I got home. Which felt like deja vu because I first photographed this awesome family two years ago at Freedom Park when big sister Mabel wasn't a big sister yet. Those too were such joy-filled family images. When we scheduled their second session (pictured below), I knew it'd be amazing. And we have a third session coming up in April. I can't wait to see them again. Spring is almost here!
Thank you Smith family for continuing to share your lives with me. I always love my time with you four. And always look forward to our next adventure.
The Green (Charlotte, NC)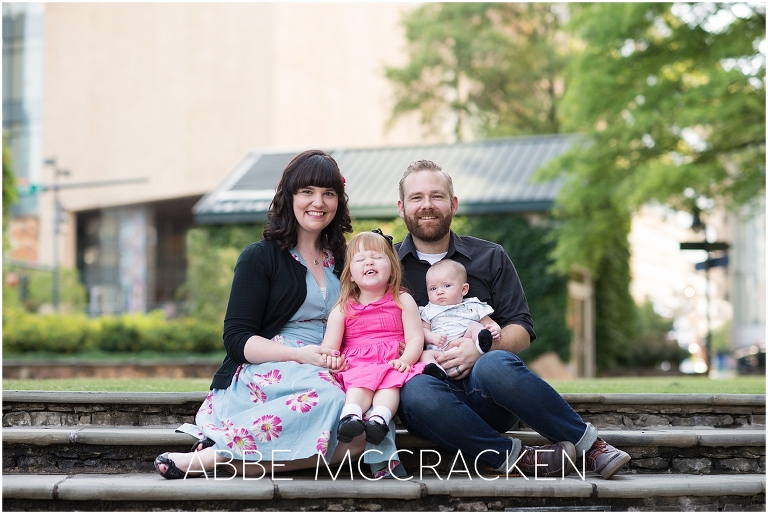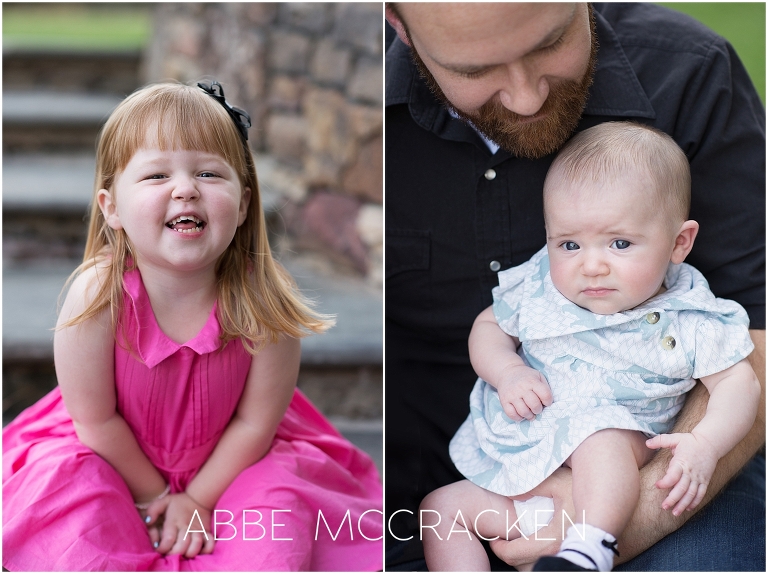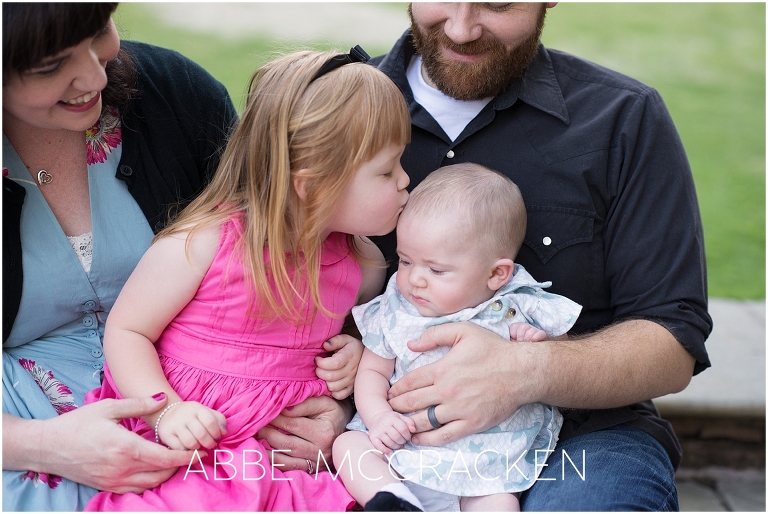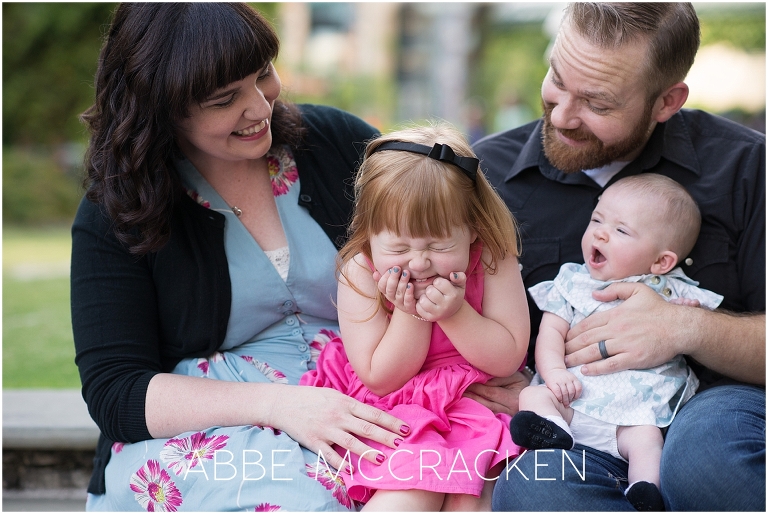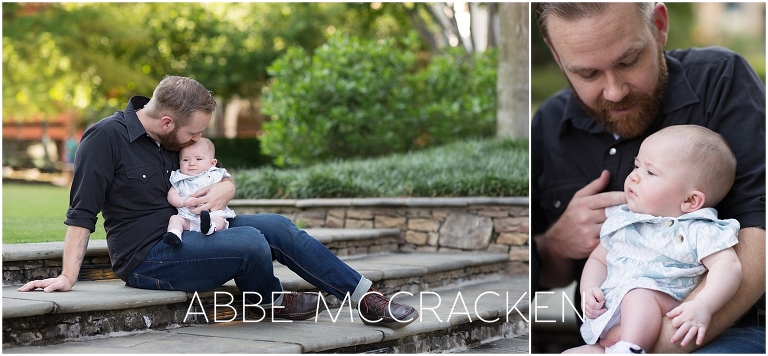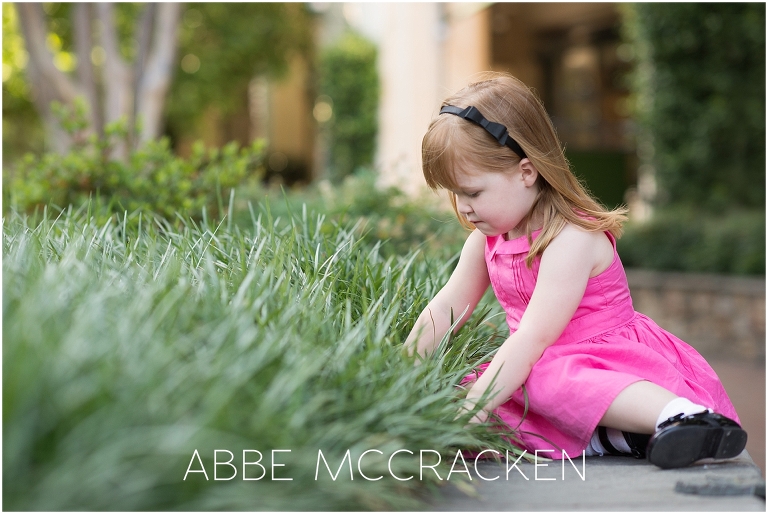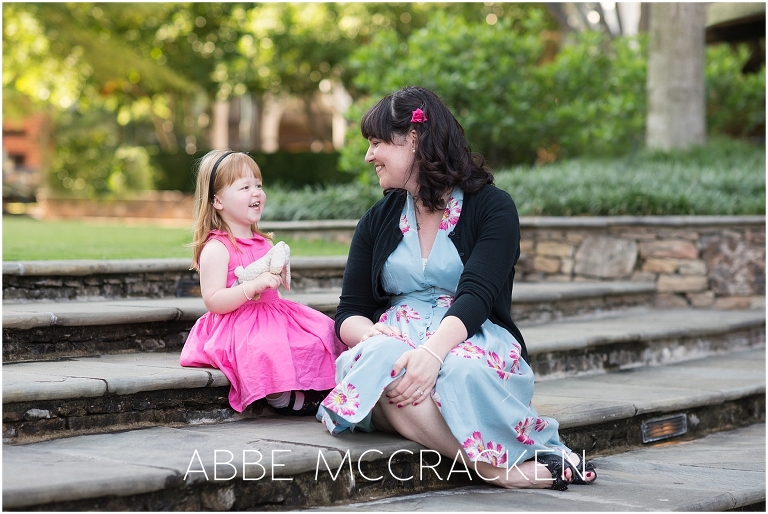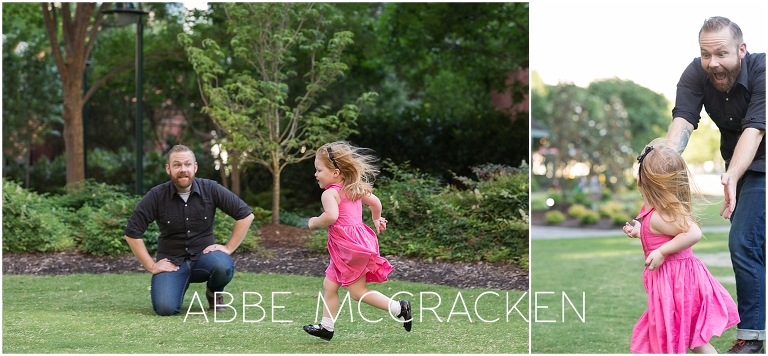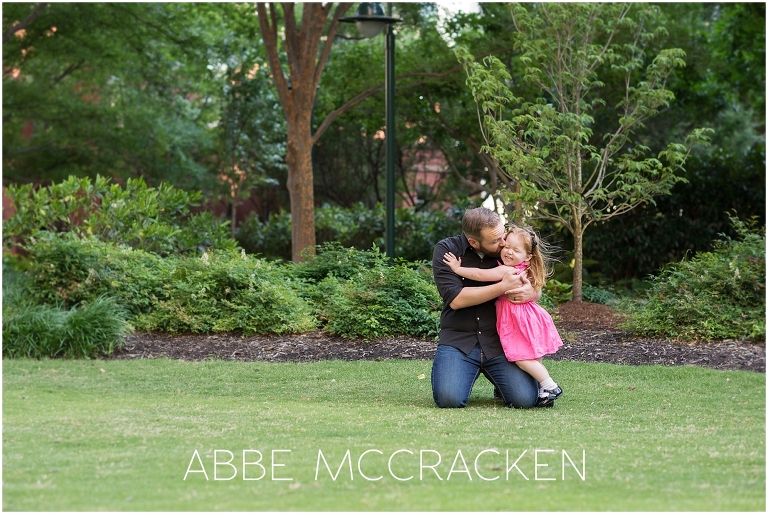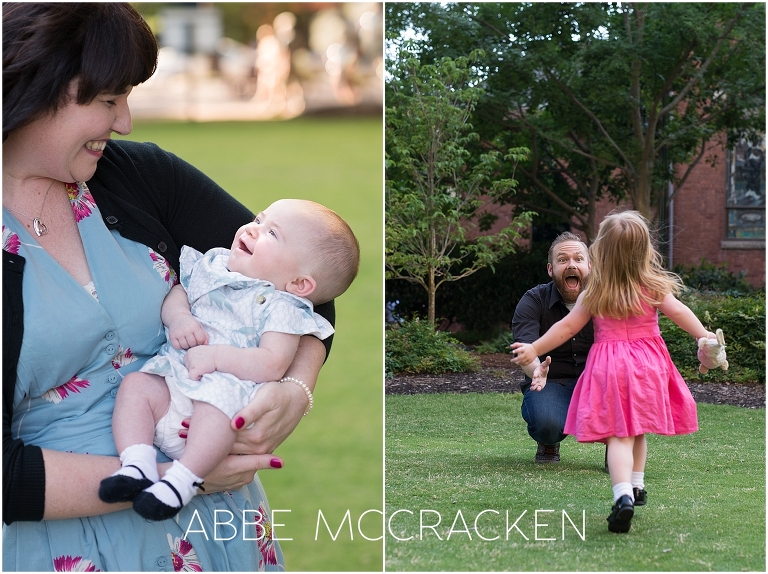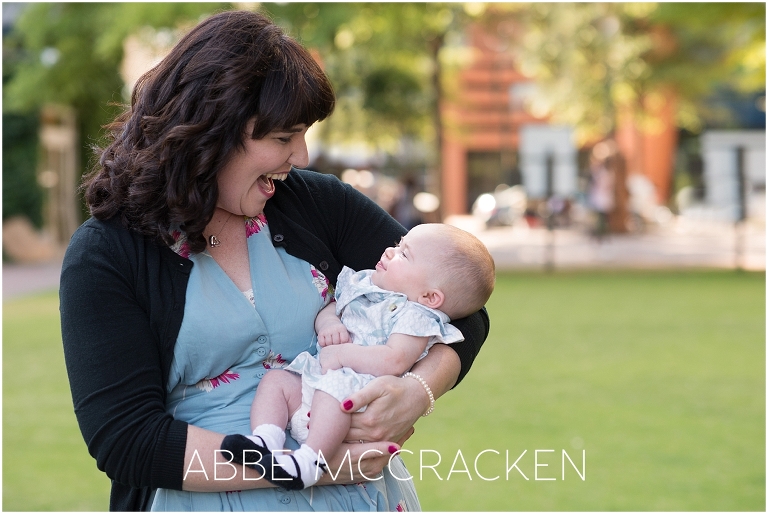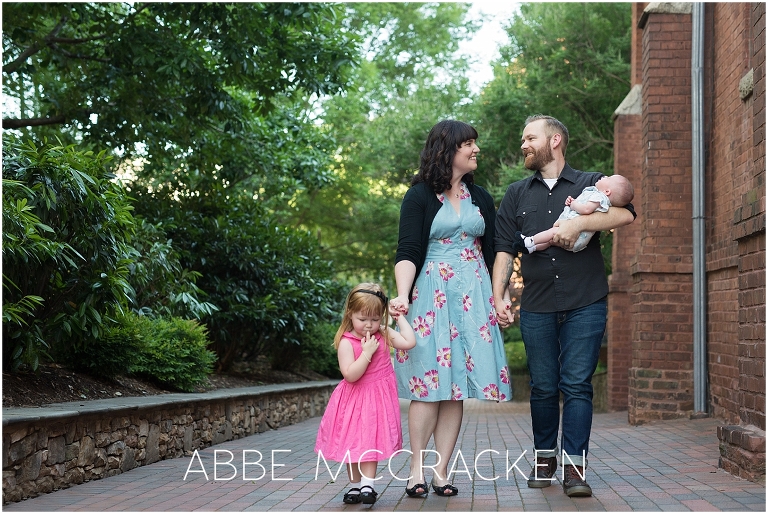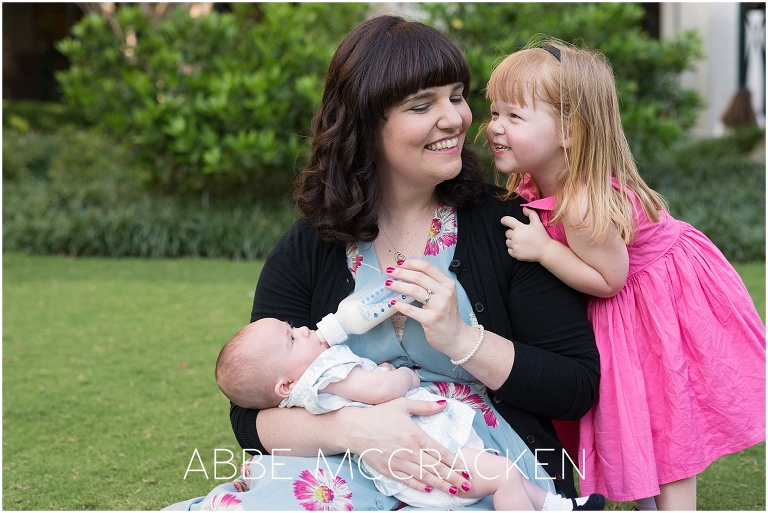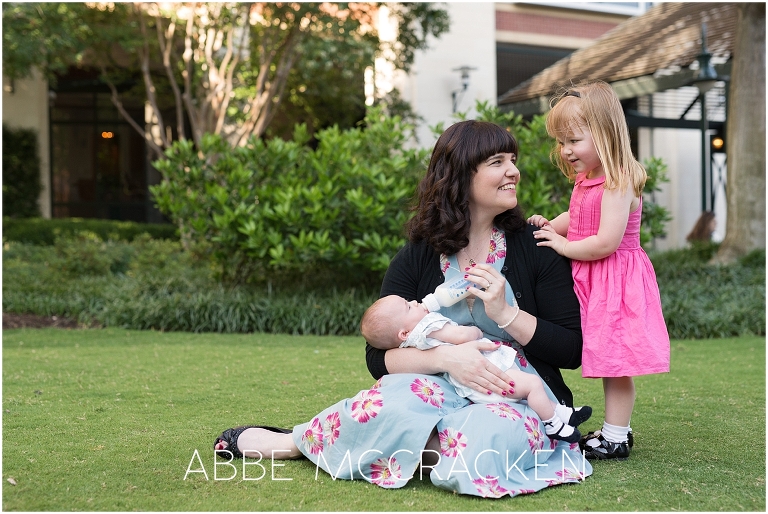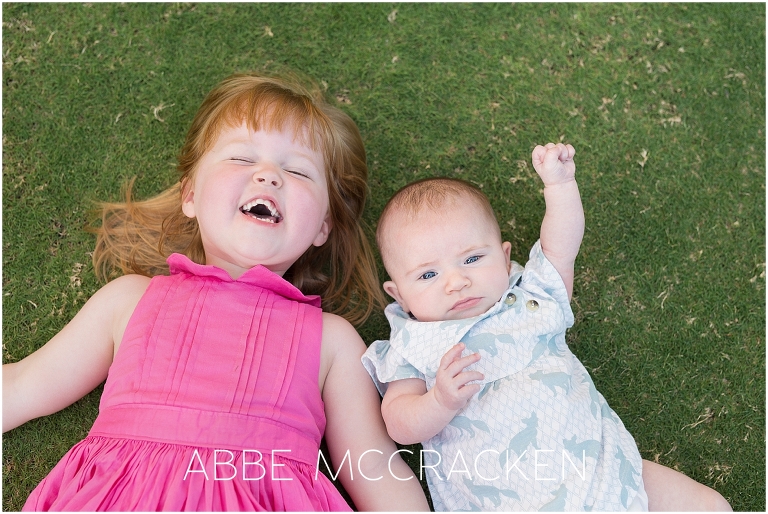 Romare Bearden Park (Charlotte, NC)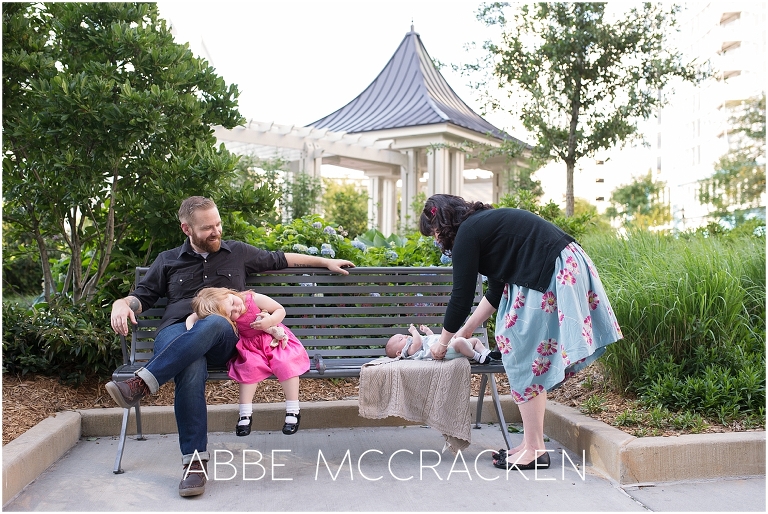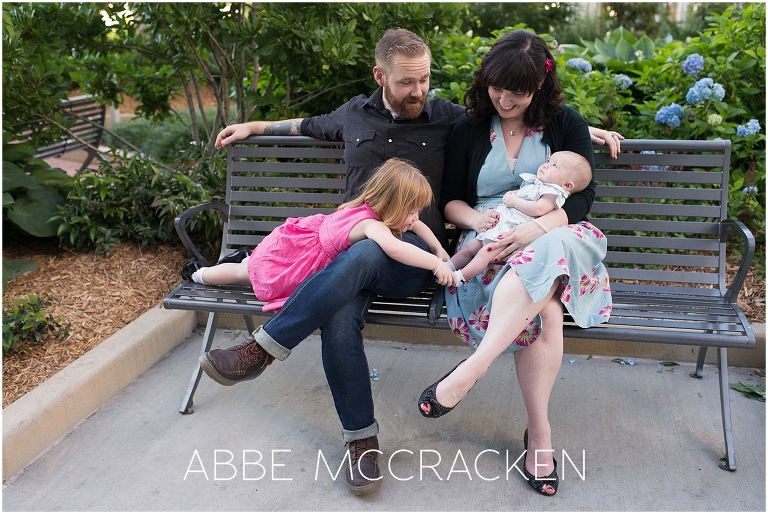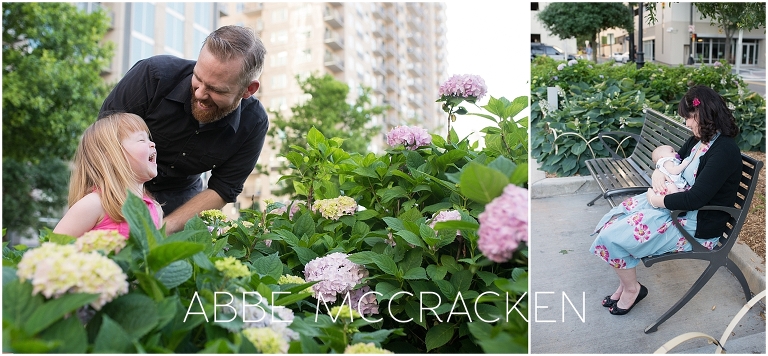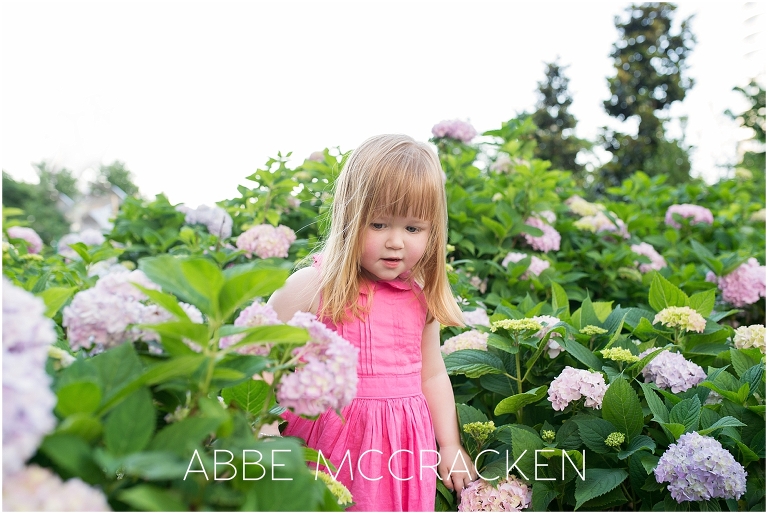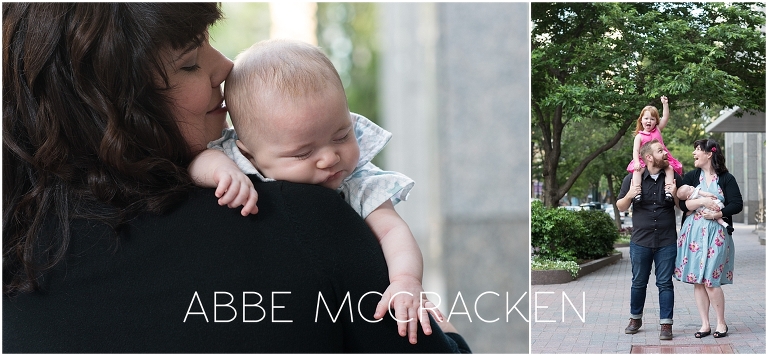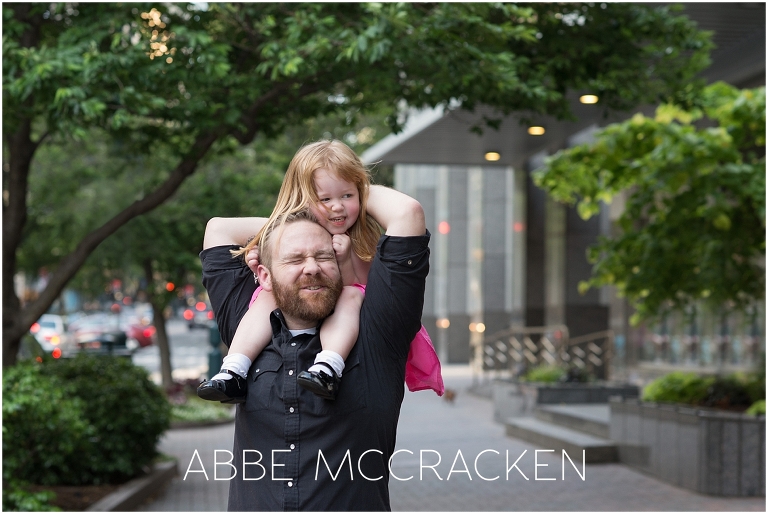 Please CONTACT ME ASAP if you are interested in spring family sessions and/or senior portraits. Availability is limited to a few remaining spots.
---
Abbe McCracken is an award-winning photographer serving Charlotte, NC and the surrounding areas of Matthews, Ballantyne, Weddington and beyond. She specializes in joyful family and children's photography. Abbe is a member of the National Association of Professional Child Photographers and is the two-time winner of Charlotte Smarty Pants' Best Family Photographer. Other recent local awards include Hulafrog South Charlotte's Most Loved Family Photographer and Charlotte Parent Readers' Favorite Family Photographer.
---