My camera is not always met with an enthusiastic welcome. Thankfully, my clients are happy to see it, but my own family is a different story. My children are older now and sometimes they grumble. Sometimes they pretend to be disagreeable, like modeling is such a burden. And it's really not even modeling. I'm usually just hoping to document the task at hand. But that's not the point. The point is they love to play annoyed but I know they secretly still love it. I know this because they look at our family albums all the time. Laughing at one memory after another. I know this because they still ask me to take pictures. Mind you it needs to be their idea – not mine – but I've been summoned multiple times in the last few months to bring out my big camera.
The pictures below are a perfect example of these commissions. Jay is currently serving on the Safety Patrol at his elementary school. He requested that I capture him in action. I wish I could say he only asked me once. But he did not. Safety Patrol is a three-month appointment so I figured there was plenty of time. What I did not realize was that he only had a few days left in his favorite position. Apparently morning carpool/flag duty is the place to be. Which is ideal for me too because it's outside – natural light! Some positions are inside under the school's fluorescent lighting. I never shy away from indoor lighting but I greatly prefer natural light.
So here's to kids who secretly still want their mom to photograph them. Everyday moments like these are so precious. We all just get too busy and forget to document them. Thank goodness for Jay's persistence. He commissioned good art. He did not grumble. And he makes a great model.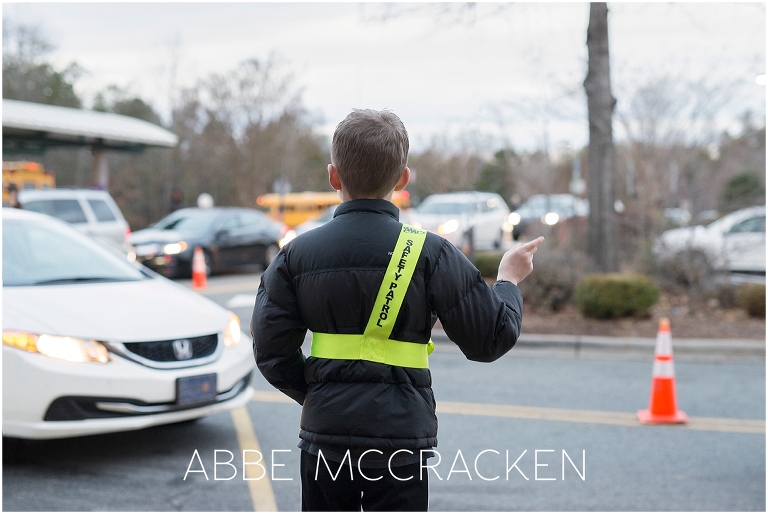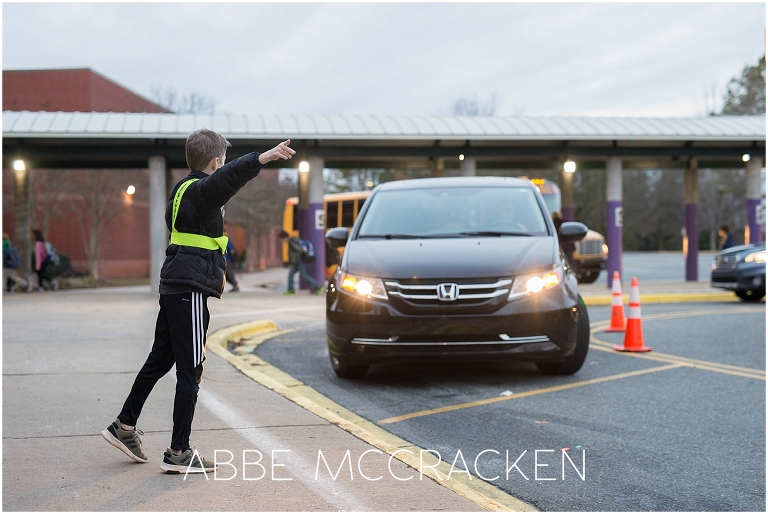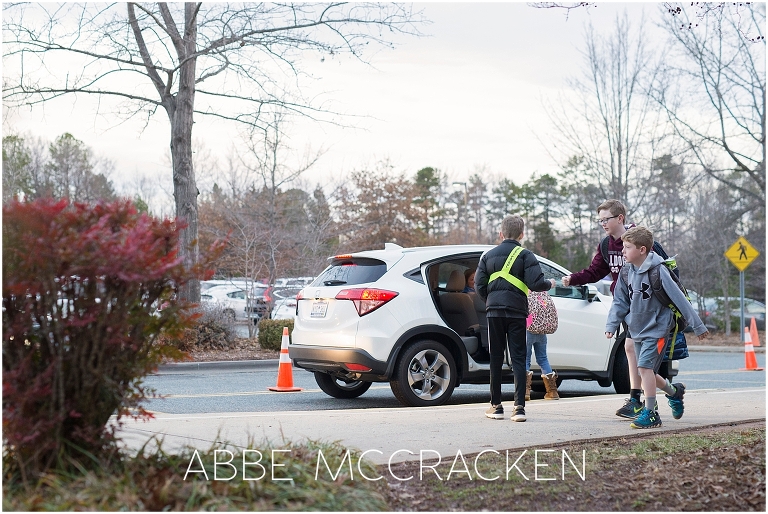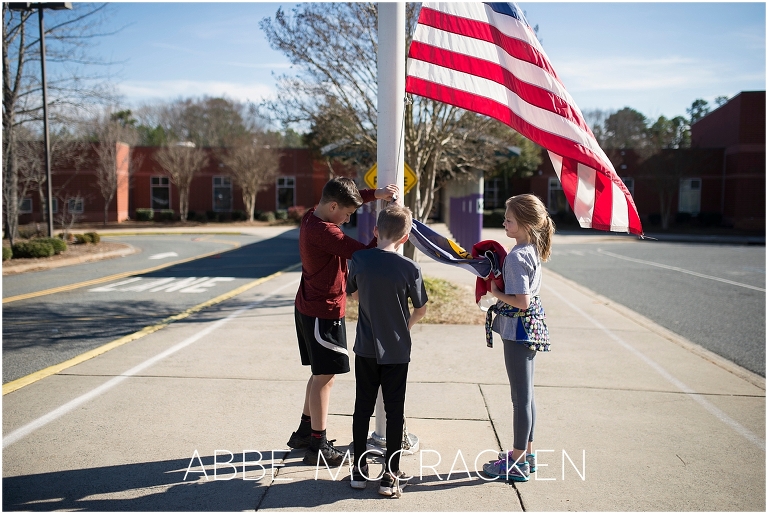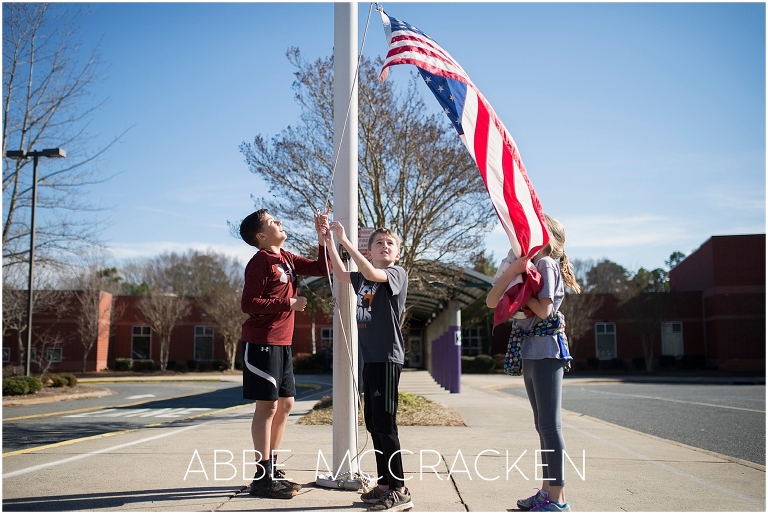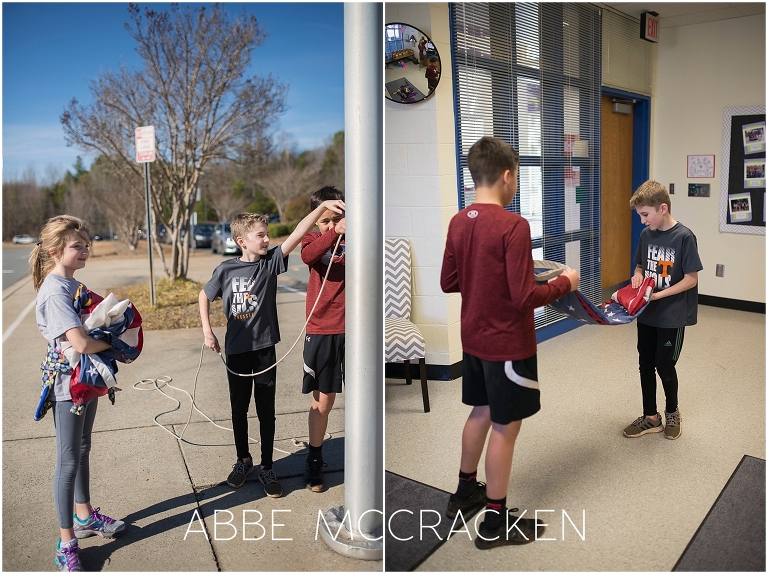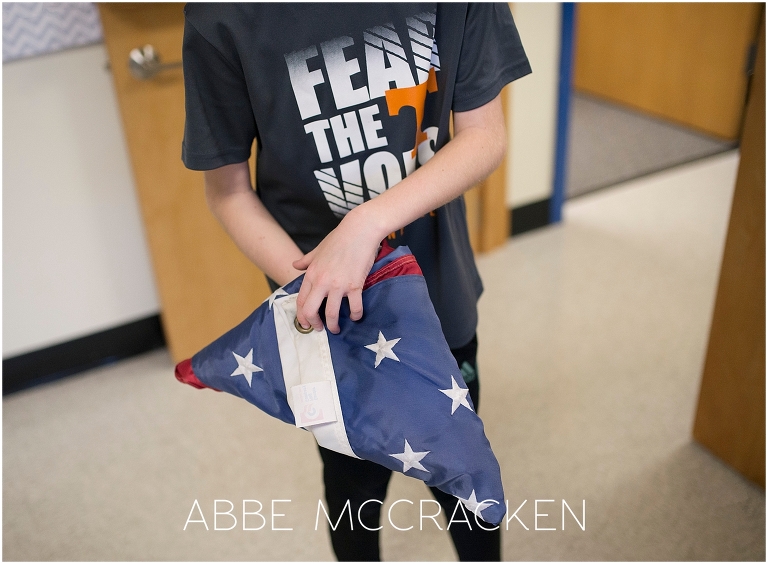 Click here to see more of my personal work.
Interested in taking better pictures of your own family? I offer one-to-one, hands-on mentoring for photographers of all levels, from beginners to experienced pros. Scroll down to "education" on my Details page or contact me to learn more.
---
Abbe McCracken is an award-winning photographer serving Charlotte, NC and the surrounding areas of Matthews, Ballantyne, Weddington and beyond. She specializes in joyful family and children's photography. Abbe is a member of the National Association of Professional Child Photographers and is the two-time winner of Charlotte Smarty Pants' Best Family Photographer. Other recent local awards include Hulafrog South Charlotte's Most Loved Family Photographer and Charlotte Parent Readers' Favorite Family Photographer.
---