I'm celebrating my graduating seniors all month here on the blog. Next up is my gorgeous and accomplished friend Hannah. Hannah is graduating from Charlotte Latin School in a few weeks and will be attending Cornell University in the fall. So when I say "accomplished," I mean the Ivy League kind of accomplished. Not only is Hannah beautiful inside and out, she's hilariously funny, crazy smart and a well-loved campus leader at Latin. During her senior year, she served as Student Council President and Co-Captain of the girls Varsity Tennis team, among a million other things. Needless to say, she is very involved on campus and is an excellent role model for kids and adults alike. I'm so thankful my own children got to meet Hannah this year. They've observed how hard she works and as a result, how flawlessly and confidently she executes it all. I'm so happy our paths crossed both as photographer/client and friends now too.
Hannah's senior pictures were photographed last fall in Freedom Park and Uptown Charlotte. She chose four different looks for her portraits including a casual sweater and jeans combo, two dressy outfits and her favorite high school sweatshirt. I loved Hannah's fashion choices. The colors and patterns were perfect for her skin tones, her personality and the season. I'm honored to share with you the amazing Hannah B. She'll forever hold a special place in my heart. Congrats on Cornell Hannah! They are so lucky to have you.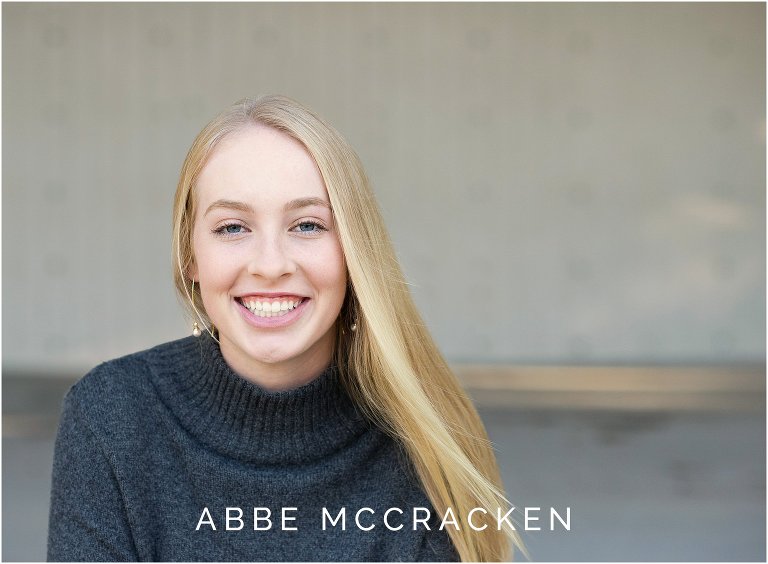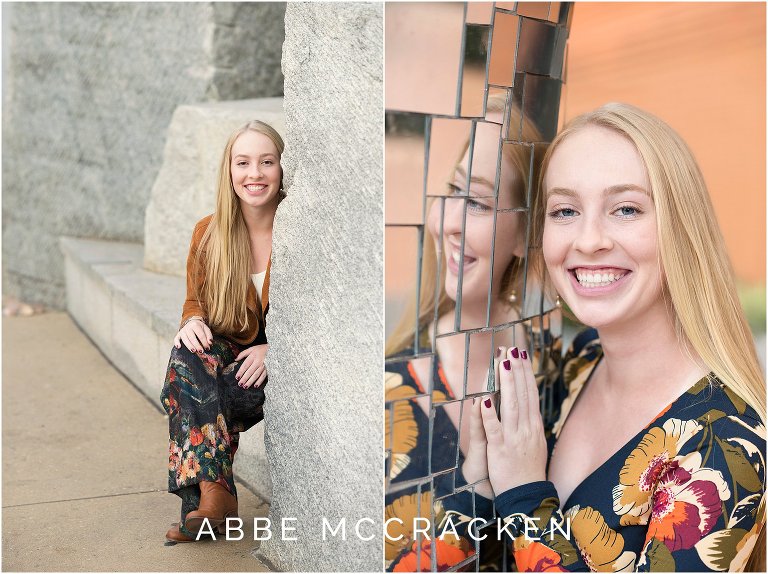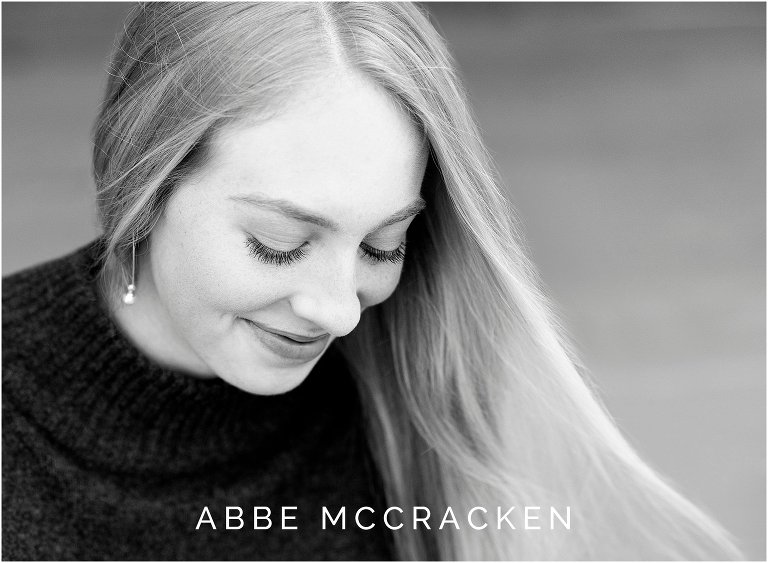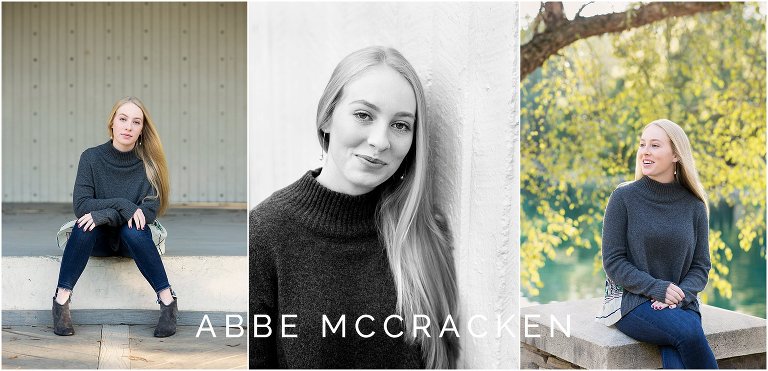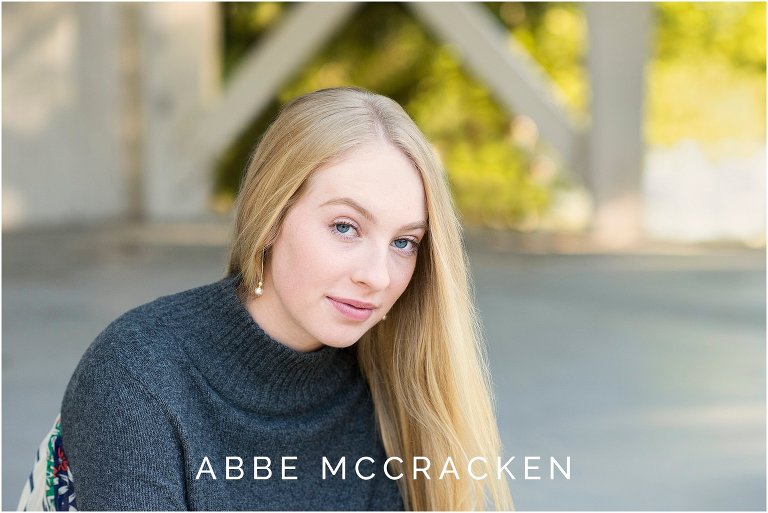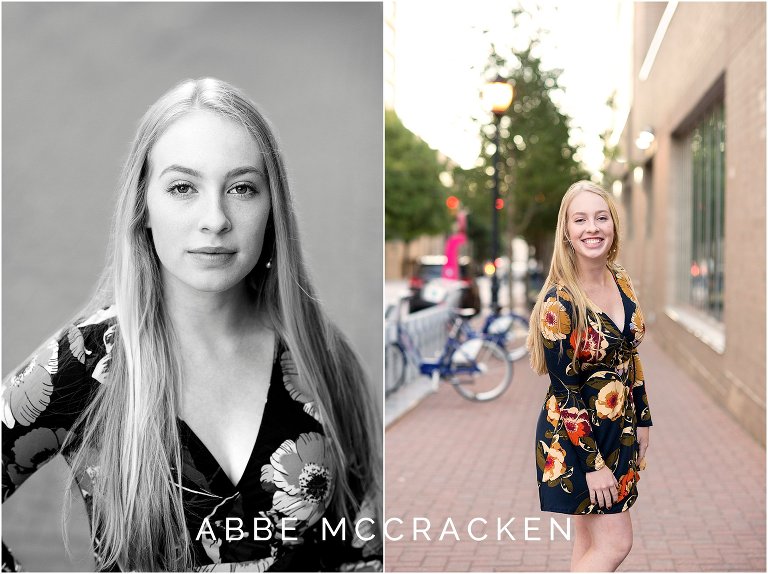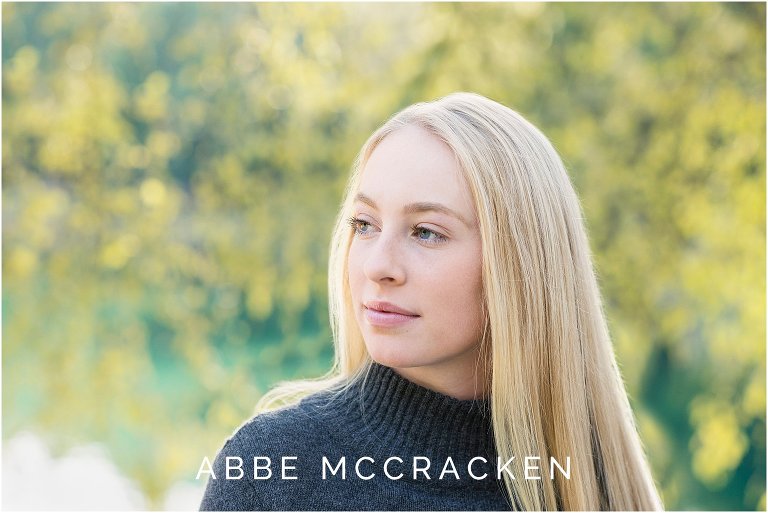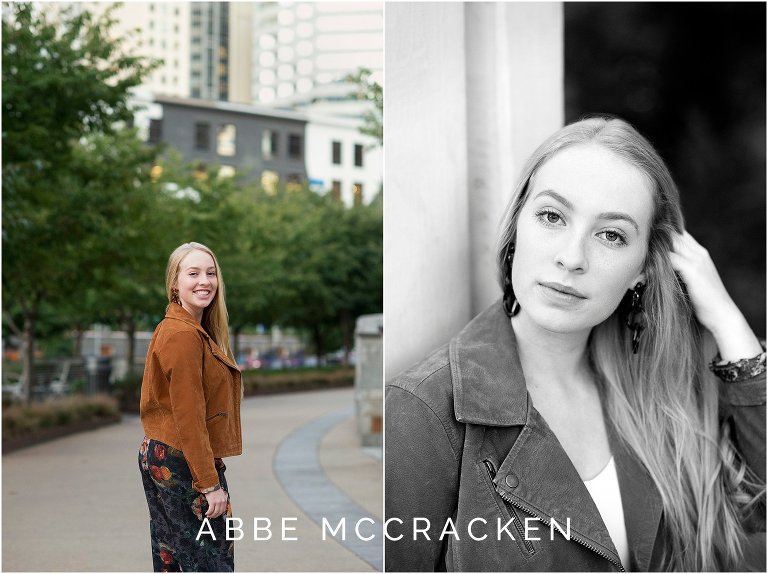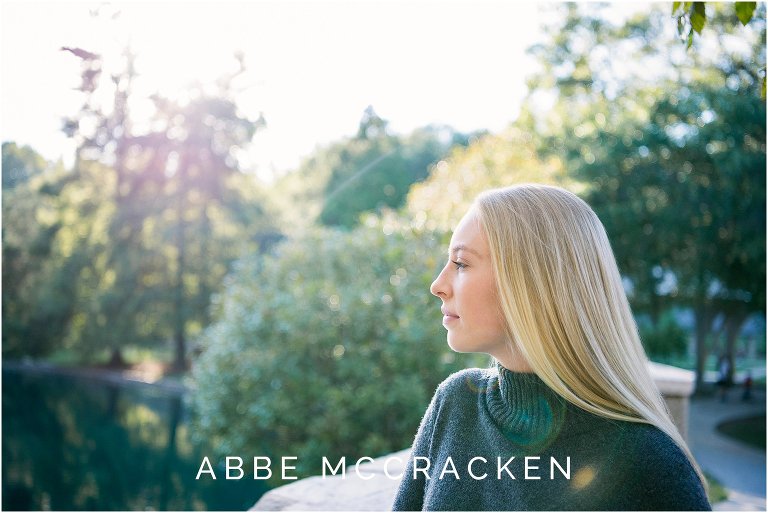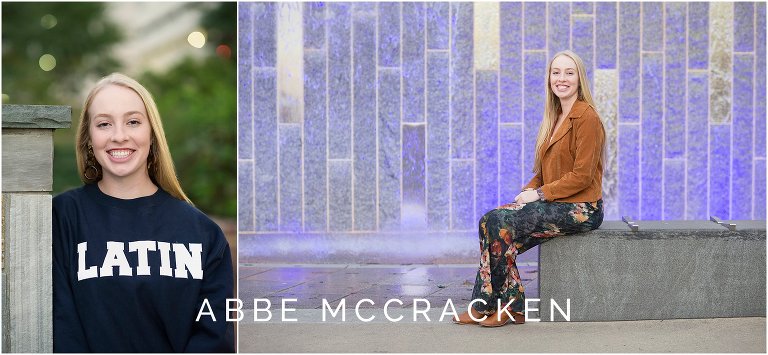 I'll be featuring high school seniors all month so come back next week for another new session. In the meantime, please visit my senior portfolio or click here for more senior sessions from the blog.